Fall 2020
Fear: Covid or Inactivity? Both can Kill
To say, "What a year!", would be an understatement many others have already said. Not much I can add to that. From the standpoint of exercise and fitness, though, it's a year like no other in human history. I say this for 3 reasons.
First, due to the truly global aspects of modern communications and political reach, the pandemic came to our consciousness well before anyone knew anyone who'd gotten it.
Second, due to the globalization of populations, a disease emanating from one country could quickly spread to others, even into far-flung outposts. Thus, while population centers like NYC experienced severe outbreaks, it wasn't long before rural districts in South Dakota or expansive land masses like Texas also got hit.
Finally, with severe lockdowns applied to populations across the globe, people everywhere were thrown out of their routines, forced to fend for themselves in the confines of confined spaces some of which were inherent danger zones, like nursing homes. Options to be social animals were limited. Closures of all socializing venues now cut off the social part of humanity.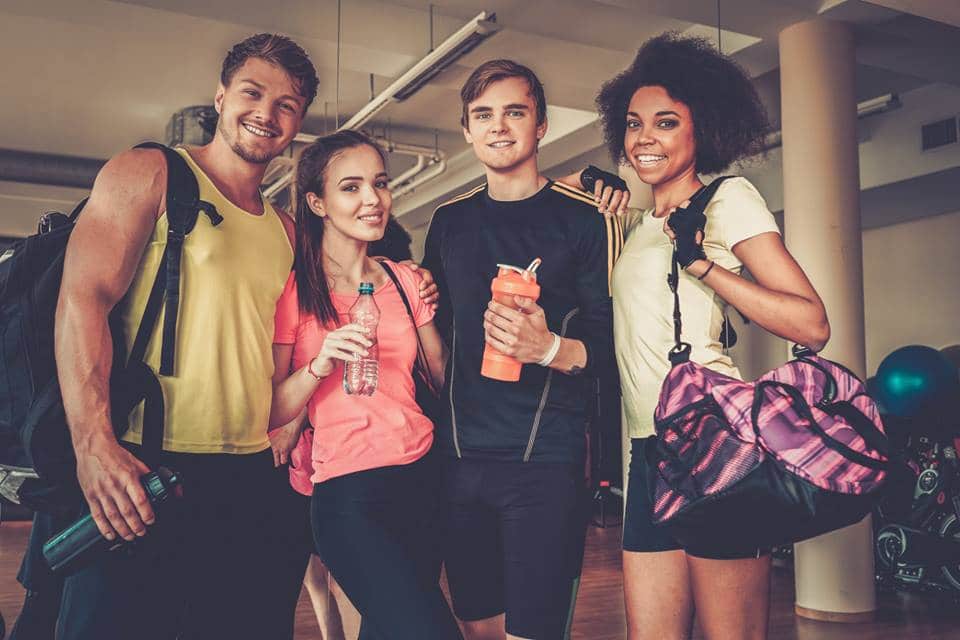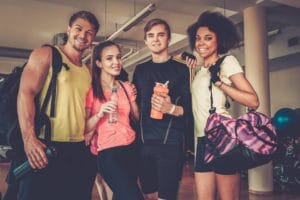 The animal part, however, remained. Our moving, beating-heart, air-breathing, food-digesting, and sleeping selves were suddenly thrown out of whack, zeroed out, unless we were physically and psychologically capable of creating space and time to engage in physical activity.
It was this sudden loss of physical activity, in some cases sustained over many months, such as in retirement homes or even the homes of people with pre-existing conditions, that made this a most unique human event.
What with all the benefits of physical activity – and its cousin, exercise – the abrupt removal of opportunities to safely engage without risking limb or life consigned many to forced non-movement. Our modern technologies of entertainment, shopping, conducting business and education, and even socializing have enabled what shutdowns and lockdowns in prior times could not do as effectively or expansively. Many were still able to survive non-movement with little hardship….except to their musculoskeletal systems, their heart-lung systems, their blood glucose and fats systems, their mental health systems, etc.
Those inclined to gym memberships and attendance found ways to stay in shape with on-line exercise programming, etc. But many folks are actually only able to exercise safely under supervision in environments that have the tools to support their needs and limitations. Yet these are the people at highest risk of bad outcomes should they get covid-19.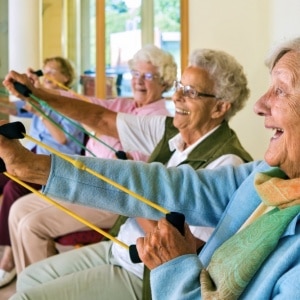 All the gym promises in the world can't eliminate their fears. But protracted inactivity might actually be more frightening. The research hasn't looked at it yet, but what we know can only hurt…more
Non-Covid News You Can Use
There are many sources of repute and ill-repute on what and how to handle, manage and/or prevent osteopenia/osteoporosis. This loss of bone mass and density that accelerates after menopause in women, in those who are sedentary, among those who've had eating disorders during substantial portions of their bone-building youth, and in men after 75 or so, is treatable via drugs and nutritional supplements. Exercise can slow it down, maybe reverse it but surely prevent it if engaged in before age 30.
Below are some current vitamin D tidbits from Dr. Gabe Mirkin, an on-line blogger. These abbreviated results from nutritional studies may help you work with your medical and dietary specialists who may be behind the times:
1. "Several recent studies show that those who have normal blood levels of vitamin D (>20 ng/mL) gain no benefit from taking extra vitamin D by pills or injections.
2. Healthy 55 to 70-year-old women who were not deficient in vitamin D     gained no protection from osteoporosis, falls or broken bones after taking any dose of vitamin D for two years (JAMA, 2019;322(8):736-745).
3. Those who took high doses of vitamin D (4000 and 10,000 IU/day) for three years lost far more bone than those who took the recommended 400 IU/day (J Bone and Mineral Research, September 11, 2020).
4. People who take vitamin D pills do not have reduced rates of heart attacks, strokes, or cancer (N Engl J Med, 2019; 380:33-44)."
However, studies of those who've had worse outcomes due to covid found lower levels of vitamin D. This does not mean having high levels protects you. It may simply mean that other co-morbidities associated with vitamin D status could be at play here. It could also mean that covid lowers D as the body fights off its ravages. But a little extra supplementation might not be bad during these times, especially as sun exposure decreases with the onset of autumn and winter. Just don't overdo it, and don't forget to do load-bearing exercises for your bones.
Muscles & Immunity: Who's Goldilocks?
The UCLA Healthy Years Newsletter (Oct. 2020) reviews a theory that places muscle contractions at the periphery of your immune system. Basically, it is well recognized that "cardiovascular exercise that utilizes whole-body, large muscle groups by releasing white blood cells (WBC) into the circulation" helps monitor for antigens (like bad bacteria or viruses – coronavirus, anyone?)
Thus, as a May 2019 Journal of Sport and Health Science meta-analysis reported, those who exercised more frequently/week had "decrease[d] overall inflammation in the body" and "lower..inflammatory biomarkers when they are at rest" compared to sedentary or unfit people. These benefits accrued to older people who exercised: compared to 30 sedentary elderly women, those who were highly conditioned had "higher levels of natural killer cells and better T-lymphocyte (T cells) function."
Why Goldilocks? Because many studies have observed that high-intensity training and/or competition predisposes athletes to greater incidences of upper respiratory tract infections, or colds. So the question is, how much is too much? That varies for each person, sport, age and training schedule. This is why one of the other strongly related supporters of immunity is sleep (rest) and planned recovery. Plus a nutrition plan that includes a variety of fruits, veggies, lean meats and healthy grains.
In other words, it all has to be "juuuust right" to bolster your resistance to colds, flu and maybe even covid.
Exercise, Immunity and Vaccines
An August 26 article in the New York Times, reviewed studies of the same group of runners, swimmers, wrestlers, cyclists and others. Whereas above we discussed the Goldilocks principle of physical activity and immunity, these articles "suggest that intense training amplifies our vaccine response."
Summarily, working out often (4-6 days/wk) and moderately (not HIIT all the time) catch fewer colds than sedentary people. A few studies even showed that working out your arm before your flu shot actually helps you develop a stronger antibody response.
More recently a German study recruited 45 fit, young athletes to get a flu shot in the middle of their competition seasons. They compared their anti-influenza immune cells and antibodies in response to the vaccine against 25 healthy, young but not athletic subjects. The jocks showed a "more pronounced immune response" based on blood tests a week afterward, when cellular reactions peaked in all the subjects. Of course, this does not necessarily translate into fewer cases of the flu; the study was only 6 weeks long.
Another study of the same groups looked at how the athletes responded if they had gotten their shots within 2 hours of their most recent training session. Fortunately for them, there was no blunting of their reaction to the vaccine.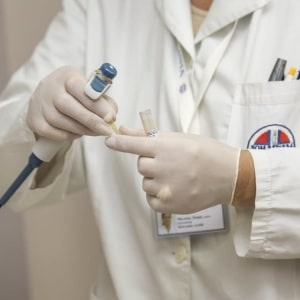 This does not mean you have to work out real hard or get in real good shape to get a more robust response to a flu vaccine; nor does it mean you will be impervious to either the seasonal or coronavirus flu. What it does mean is, however, if you are inclined to get a vaccine, being in good shape might enhance its potency; and that you don't have to schedule it around your workouts.
Besides, vaccine or not, being in good shape yields benefits beyond colds, flu or covid. It helps you move, feel and even sleep better. Try it, you'll like it.
…And Speaking of Fitness, Virtually
Covid has changed so much about our lives it would be foolish to try listing them all. As for fitness, however, it's had a few short- and long-term impacts worth noting.
First, try buying home exercise equipment. Even Amazon has had a hard time keeping up with demand. When the pandemic and lockdowns hit, more people, unable to go to their favorite workout facilities, took up buying the equipment they needed. Not only were some items in short supply; their prices skyrocketed to levels making them less desirable, leading to substitutions such as elastic bands in lieu of dumbbells. The good thing, however, is sneakers and feet were in sufficient supply that people could still go out and take walks. Masked or unmasked, this tried and true method of staying or getting in shape actually saw a popularity bump.
Second, many fitness studios and then larger gyms found ways to satisfy a portion of their clients via remote or virtual classes or sessions. Many personal trainers, too, met client demand with FaceTime or Zoom training. While this worked for some clients, others who needed close-contact supervision might have been left in the dust. Also, those needing larger pieces of exercise equipment that gyms would have may have found themselves unable to get the kind of training they needed. Thus, while some benefited during these non-contact times, others fell off the wagon, some never to return.
Finally, the fitness industry, which was quick to adapt, may have permanently minimized the need for 'big box' facilities. If some folks get acclimated to working out at home, having purchased the equipment they need and arranging for the training and supervision they want, there may not be a need for large gyms, at least for the short term.
So what's a gym owner to do?
Adapt. Which is what trainers have done at STEPS. Many are offering in-gym sessions as well as remote, virtual ones. While this might work short term for many, the hope is these will keep clients fit and healthy enough to return when (or if) things return to normal (whatever that is.)
So it is with a measure of realism that STEPS Fitness is offering virtual training packages of 30- or 60-minutes.
If you have the time, a floor, wall and maybe some exercise equipment, we have the trainers to guide you through the program you need. Or, as some of what is written above, what you need to stay well till normal returns.  Call 615-269-8844 for more information.
Comments
comments