February 2016
As If Getting Older Isn't Bad Enough…
You eat right, you get regular check ups, you even floss…but if you are a runner, even a long-term runner, as you age, you lose speed, have increased risk of injuries, and just don't seem to have that ooomph in your stride you once had. Why is that? How is that possible? Put simply, biomechanics.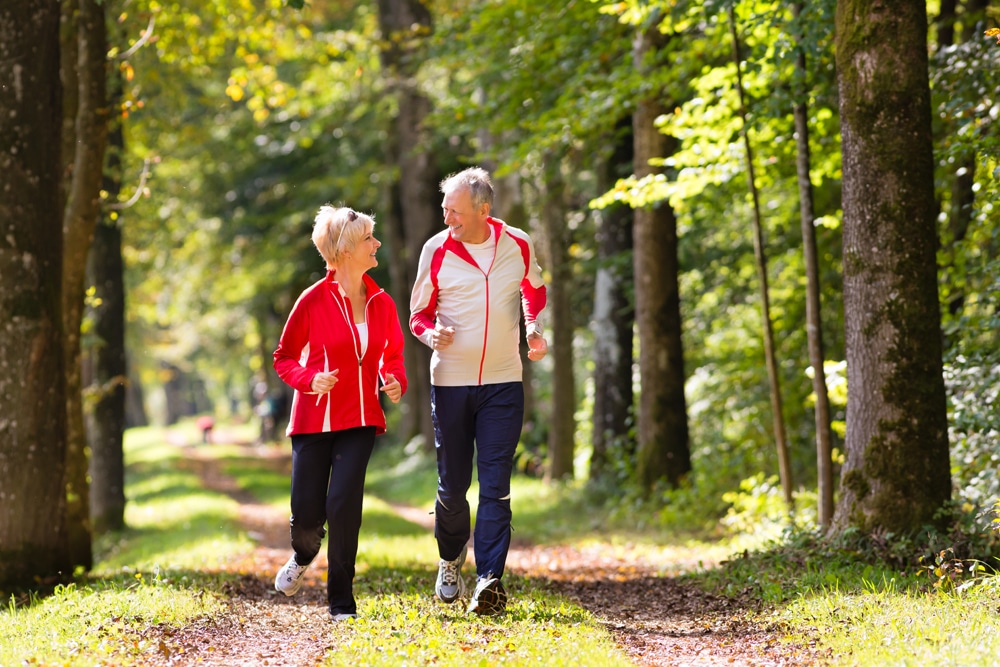 Speed is a function of stride rate (how many steps per minute you take) and stride length. Studies have shown that as you age your stride rate decreases along with your stride length; hence, you get slower. But you also become prone to more lower leg injuries, especially to the calf and Achilles tendon.
Most prior studies compared age groups running at maximal speeds. Many of these showed reduced Type 2 fibers (your fast-twitch, power muscle fibers) and reduced muscle thickness (a gauge of muscle strength).
This happens simply by aging alone although the rate of decline is related to how fit you keep yourself. Furthermore, most studies include two categories of age: young (below 30) and older (your age plus 15 – that's a joke.)
A recent study aimed to identify the relationships between age and running mechanics by evaluating 110 experienced runners aged 18-60. They were divided into 4 decade-groups. They ran at their training pace while high-speed cameras caught their lower limbs in motion from a variety of angles, and force plates measured their ground reaction forces (GRF).
On average, stride length shortened by about 8 inches and speed decreased by about 13 inches/second, from the 20s to the 50s. Similarly, GRF decreased 15% in forward propulsion and 10% in the vertical direction.
Additionally, hip and ankle angles stayed similar over time but knee angles decreased, taking away some of the propulsive power from the upper legs. And, while all segments decreased power, the ankle saw the most mechanical output decrease: ~31% between 20 and 60 years of age. This resulted in 13% reductions in stride length and running speed.
The takeaway is this: if you're a runner or a walker, for health and fitness, do heel raises, preferably off the edge of a step, in order to keep in stride as you age.
                                                                                                                                                      MSSE Jan. 2016
---
Better Bite The Butter Bullet
It wasn't too long ago that we wrote in this newsletter about the big news in fatty food guidelines: that some saturated fats are not only ok to eat but even healthy for the heart. Headlines in the media touted the newfound benefits of butter and bacon fat.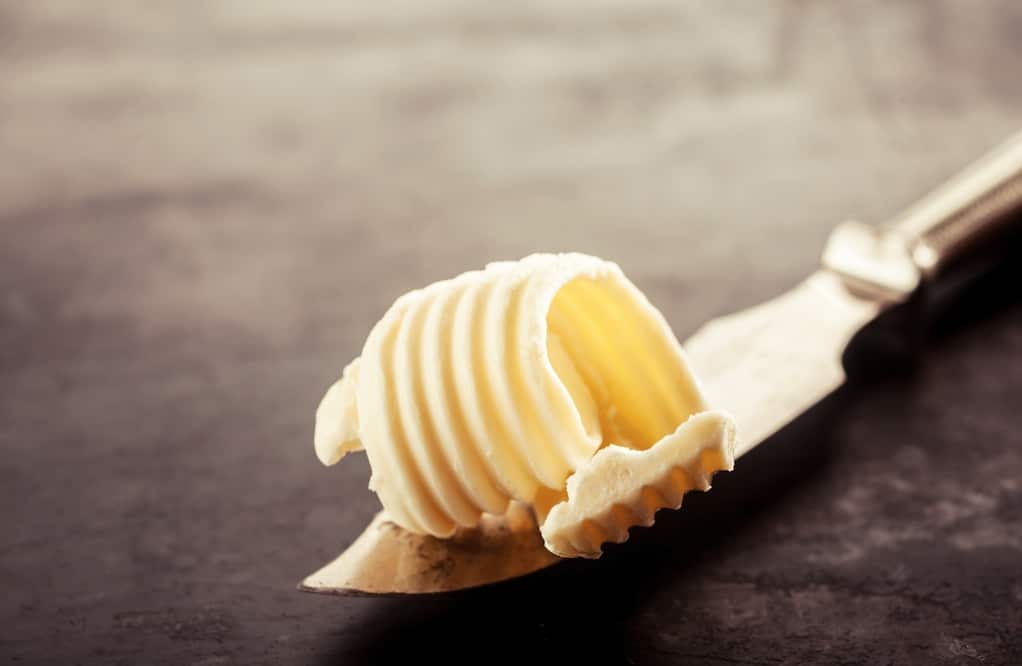 At the expense of oversimplifying, after over 50 years of federal and medical organizations' (such as the American Heart Association) recommendations to avoid fats for healthier hearts, a 2014 meta-analysis determined that obesity and heart disease ramped up as a result of fat avoidance in favor of carbs.
But this study failed to consider all the evidence and misstated the evidence that was there, according to a review in the Cooper Institute's (Dallas, TX) January 2016 online newsletter.
There are 4 basic types of fat: poly- and mono-unsaturated (good ones), saturated (okay ones) and transfats (bad ones.) When someone determined that saturated fats were associated with heart disease back in the 1950s, a movement pushed for replacing them with hydrogenated, man-made, transfats. Hence, margarine was born.
As the 1970s rolled in, with distance running (the aerobics movement started by Ken Cooper) grabbing attention, the high-carb fad hit; runners needed carbs for fuel so dieters thought they needed them to look like lean runners. As heart disease rates escalated, fats got even more demonized.
Current thinking based on years of analysis of data has pointed the finger at carbs, especially the simple ones that were substituted into processed foods to make them more palatable. The 2014 study moved the needle back toward more fats with recommendations to consume more poly- and mono-unsaturated and to not fret about saturated.
Yet the data show the fallacy of that last point: a 27+ yr study of over 127,000 people found "that replacing 5% of total energy intake from saturated fats with an equivalent number of calories from polyunsaturated fats, monounsaturated fats, or whole grains was associated with a significant decrease in risk of CHD" (coronary heart disease).
In essence, replacing saturated fats with simple carbs is unhealthy and weighty. Better to replace with healthy sources of fat or carbs (veggies or whole grains).
---
Exercise of the Month
Nordic Hamstring Curl
Begin with a trusted partner holding your ankles while you kneel on a padded surface.
With a neutral spine, lower your body towards the floor by bending your knees only.
Go only as far as you can and still safely return to the starting position.
Repeat.
Muscles worked: primarily hamstrings; also many posterior muscles in order to maintain a neutral posture.
Video: https://www.youtube.com/watch?v=qPRZcNx_C0A
Comments
comments