March 2017
Post-Rehab Knees Have Persistent Problems, but….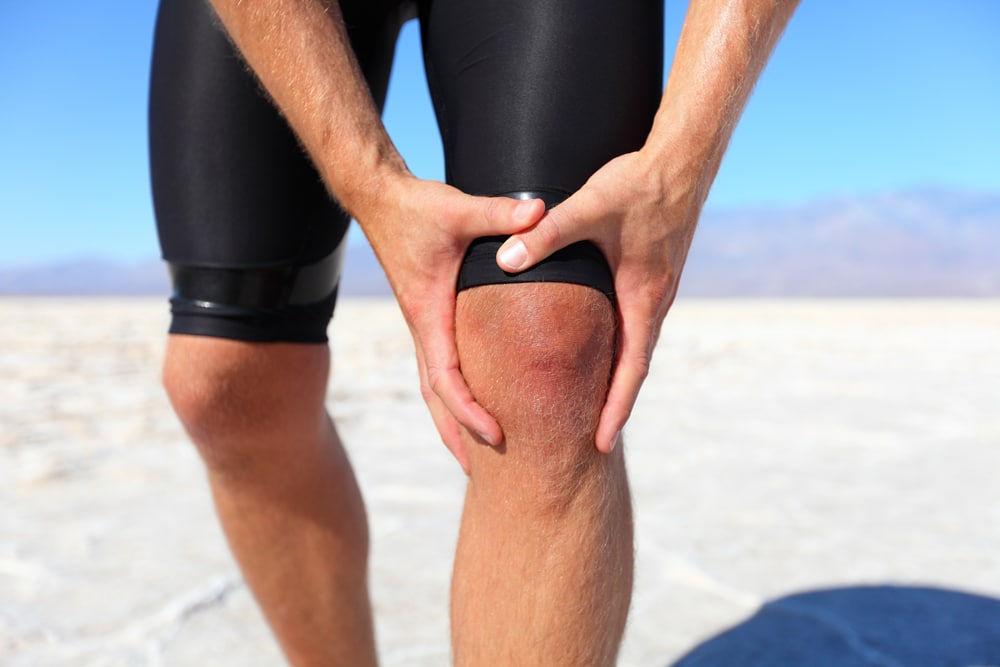 After a major injury to a joint, in this case, a knee, such as an ACL tear, even after repair, some neuromuscular deficits persist. A group of therapists and researchers, including a former STEPS trainer, studied the potential causes of quadriceps deficits post-ACL repair and rehab.
It is thought that spinal reflexes are impaired such that reduced activation of the muscles makes strengthening and recovering function challenging for many. Quad weakness can persist for a year even with proper therapy and may contribute to progressive osteoarthritis in about a third of ACL patients within 10 years.
Studies have shown that swelling impedes electrical signals to muscles but even after all post-surgery swelling subsides, many still have impaired quad strength and function. What gives?

This study had two purposes: first, to see whether deficits remain after 6 months in the injured as well as the uninjured limbs of ACL patients compared to healthy individuals; and, second, to determine if spinal reflex excitability could identify which patients had resumed full, normal function of the quads.
Two groups of 18-35 y/o were created with 73 repaired and 74 healthy individuals. Each person had to undergo a variety of tests to gage reflex excitability of each limb and to determine how much voluntary strength they could produce relative to what force they could produce if assisted with electrical stimulation during an isometric contraction. Then they tested to see if those with greater spinal reflex excitability had voluntary strength production.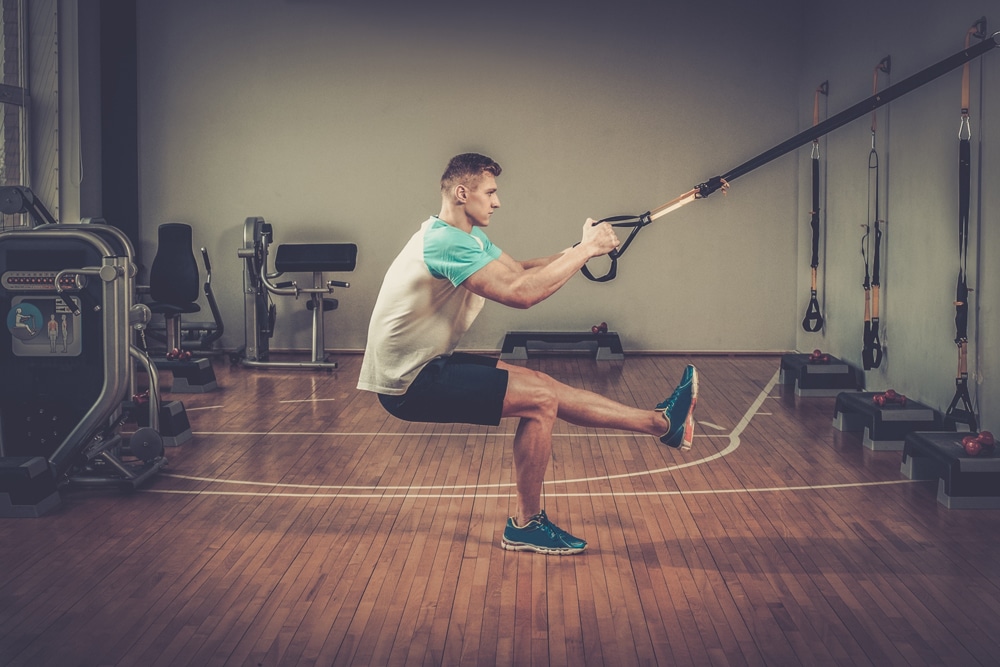 Of course, it was expected that better reflex function led to greater quad strength. Alas, such was not the case: there was not much difference between the limbs of patients nor between the patients and the healthy controls.
However, even after about 40 months post-surgery, many patients still had reduced neural input to their quads bilaterally!
Furthermore, against expectations, reflex excitability did not predict better quad function. This lead to the conclusion that other factors must be contributing to the persistent weakness of the quads in many ACL patients.
Obviously, this leads to the one and only conclusion knee patients and their trainers should keep in mind: it takes a lot of work over a long period of time to condition and prepare for high-quality function the knees of injured athletes. And the older you are, the more work it takes.
MSSE Dec. 2016
---
It's Really Hard to Get Folks to Move for Health
You would think having a diagnosis of Type 2, that is, adult-onset, obesity-related diabetes, would provide incentive to get folks to change their unhealthy ways.
You would think wrong.
Despite the long-term consequences of diabetes, from heart disease to strokes to kidney disease to amputation of limbs, many people simply won't do what's necessary to minimize, or possibly reverse, the effects of poor blood sugar control.
Some of America's top researchers at U of Pittsburgh and other institutions world-wide have developed what they call an "intensive lifestyle intervention" (ILI) program to help overweight/obese participants eat better, eat less, move more and lose weight as well as improve blood glucose management. This program consists of the first 6 months of 3/wk group meetings plus 1/month of individual counseling sessions, and the next 6 months of 2/month group and 1/month individual meetings; the during years 2-4 the amount of contact was reduced but available.
The dietary component aimed to reduce calories to 1200-1800/day with some meal replacements included at different phases. And the physical activity prescription of >175 mins/wk was encouraged both at home and at the clinics. The goal was to help folks with diabetes lose weight.
A control group was offered "dietary support and education" (DSE) during the 4 years of the study but did not provide specific and individualized programs or strategies.
As you might expect, those in the ILI group engaged in more activity over the study's years with almost double the number of those in the DSE group meeting the 175 mins/wk goal.
Nonetheless, only about 35% of the ILI met the national standard of 150 mins/wk at the end of the first year while only 20% met it at the end of the 4th year. The DSE group had fewer regular exercisers at the end of each period studied. Too, non-exercisers tended to be older, female, had higher BMIs and were more likely of an ethnic minority.
All this goes to say that it's a real challenge, although somewhat worth it, to get folks with Type 2 diabetes to manage their disease even under the best of circumstances.
MSSE Dec. 2016
---
Recipe of the Month
Quinoa Risotto with Arugula and Parmesan
Used with permission of Mayo Foundation for Medical Education and Research (MFMER). All rights reserved. For more information go to http://www.mayoclinic.org/healthy-lifestyle/recipes.
Ingredients
1 tablespoon olive oil
1 small carrot, peeled and finely shredded
1/2 yellow onion, chopped
1 garlic clove, minced
1 cup quinoa, well rinsed
2 1/4 cups vegetable stock or broth
2 cups chopped, stemmed arugula (rocket)
1 small carrot, peeled and finely shredded
1 small carrot, peeled and finely shredded
1/2 cup thinly sliced fresh shiitake mushrooms
1/4 cup grated Parmesan cheese
1/2 teaspoon salt
1/4 teaspoon freshly ground black pepper
Directions
1. Heat olive oil over medium heat. Add the onion and saute until soft and translucent, about 4 minutes.
2. Add the garlic and quinoa and cook for about 1 minute, stirring occasionally.
3. Add veggie stock and bring to a boil. Bring the heat to low and simmer until the quinoa is almost tender to the bite but slightly hard in the center, about 12 minutes. The mixture will be brothy.
4. Stir in the arugula, carrot and mushrooms and simmer until the quinoa grains have turned from white to translucent, about 2 minutes longer.
5. Stir in the cheese and season with the salt and pepper. Serve immediately.
Nutrition (per serving)
Calories: 147 Protein: 10 g Carbohydrate: 23 g
Total fat: 3 g Saturated fat: 1 g Monounsaturated: 1 g
Fiber: 4 g Sodium: 292 mg Cholesterol: 3 mg
---
Exercise of the Month
Renegade Push Up-Row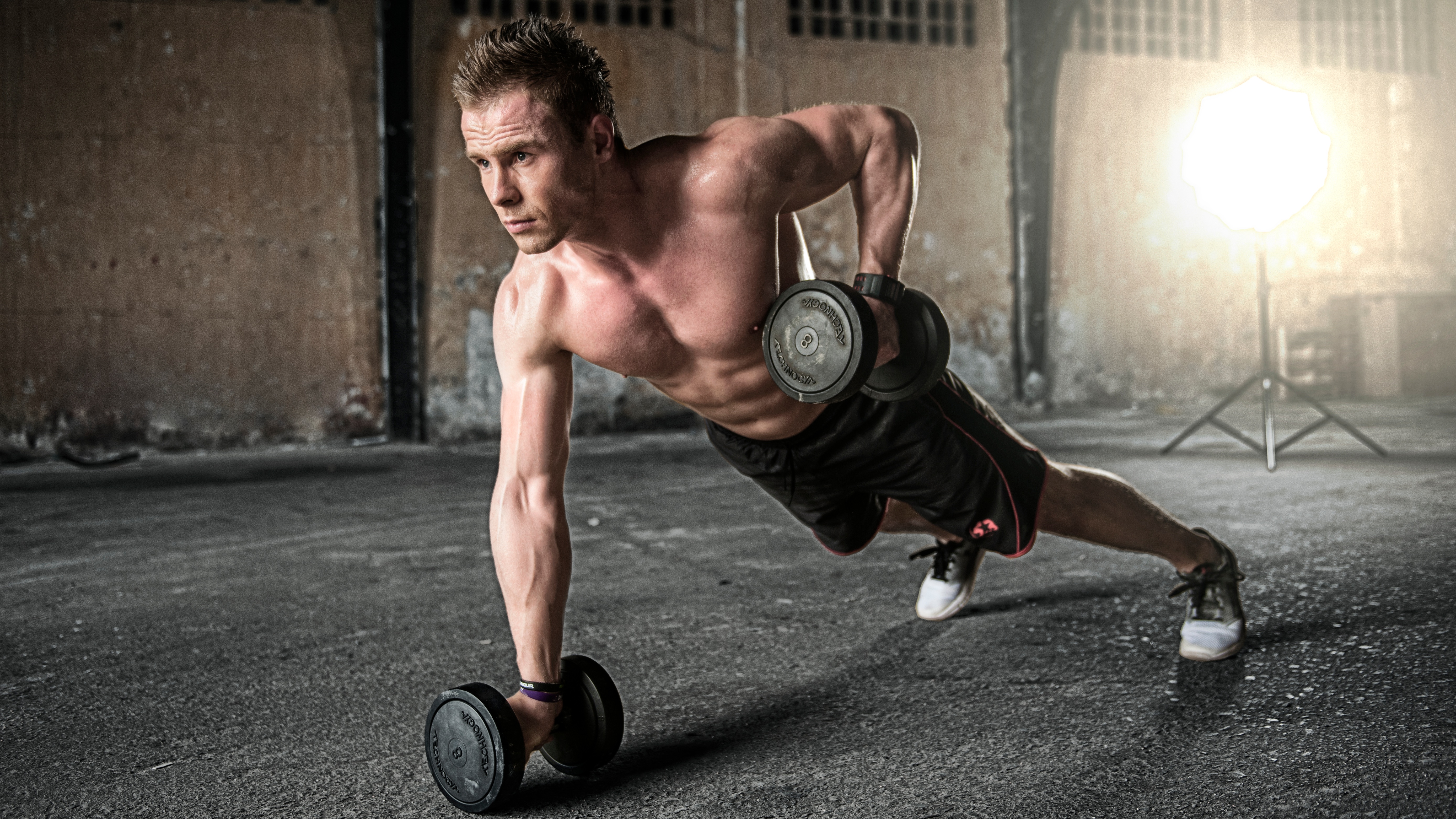 This is not for sissies.
The Renegade Push Up-Row combines the upper body and core benefits of the push up with the added core benefit of the one arm row while maintaining the push up position. First, you have to be able to do push ups properly. For this drill, initially use a light enough dumbbell that will enable you to perform the row portion properly.
Then, widen the feet so you have a strong base for when the one arm comes off the floor. Now go down – bringing the chest toward the floor with the trunk straight – slowly. You have some choices here. You can push up at normal speed, reach the top of the movement and then lift one dumbbell to the ribs, retracting the scapula but not turning the torso.
Or you can blast off, rising fairly quickly and pulling the row movement synchronously as you rise to the top of the movement, again not turning the trunk.
Finally, you can turn the trunk (not pictured) with either the two-phase or one-phase movement. Alternate the rowing movements to get both arms, shoulders and rotational core stabilizers.
The muscles worked are the forearms/wrists, triceps, anterior deltoid, pectoralis major, the rectus abdominis, all four obliques, the hip flexors (iliopsoas), the posterior deltoid, biceps, periscapular muscles (lower and middle trapezius, rhomboids), latissimus dorsi and, uniquely, the lumbar erectors, quadratus lumborum, and multifidi, the latter three which stabilize against rotation toward the raised arm side.
---
TidBits
The Tufts Health & Nutrition Letter (Jan. 2017) reports a study from Diabetes Care that 3-5 minute breaks of light exercise while sitting "can help improve blood sugar control." Another study in MSSE (Dec. 2016) found that frequency of short breaks during sedentary sitting increases energy expenditure and fat oxidation over an 8-hr period even if of light intensity…though greater intensity would be preferred and more beneficial.
A study presented at the Radiological Society of North America annual meeting found greater benefits to cognitive health from doing aerobics vs stretching. Two groups of middle age adults with mild cognitive impairment (MCI) participated in either aerobics or stretching programs 4/wk for 6 months. Using MRI, the aerobic-izers "improved executive function, [preserved] total brain volume, increased local gray matter volume and increased directional stretch of brain tissue." Stretchers actually showed atrophy within the white matter. Take home message: move, aerobically. Duke Health News Feb. 2017
A Harvard and UK study compared recreational runners (over 10 mi/wk) on how their feet hit the ground and how hard they hit the ground relative to the kind of shoe they wore. Running at a set pace over a force-plate track, they measured running in their traditional shoes vs minimalist shoes, after assessing if they were forefoot (ball) or rearfoot (heel) strikers. Interestingly, they found that ground reaction forces were similar when wearing their own traditional shoes. But those who were forefoot strikers had lower impact forces when running in minimalist shoes. It is believed that minimalist shoes encourage lower impacts which are healthier for you, but maybe all runners learn or naturally attenuate forces when wearing shoes they like. MSSE Dec. 2016
Comments
comments