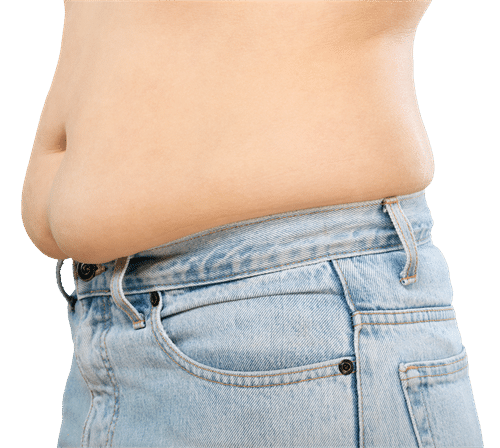 Two articles in Health Canal, an online health blog of recent scientific publications, prompt me to comment as this issue is rapidly coming to the forefront of the obesity crisis. The first identifies functions within the brains of obese people (and for the the sake of discussion, most likely includes those who are very overweight but not quite, by BMI standards, obese) that demonstrate disruptive signaling when it comes to reward. Reward systems are identified as areas of the brain that ignite with activity when exposed to pleasures, usually addictive substances or behaviors.
It seems that this system is distorted in obese people to where "the existence of differences in the way intake is reinforced implies that the system that regulates eating behavior is also different", affirms María Ángeles Jurado, one of the authors. In other words, as might be expected, there is a brain drive to eat more because it does not sense satisfaction from 'enough'. 
 In this other study, we learn that "In the absence of food, neurons that normally control appetite initiate complex, repetitive behaviors seen in obsessive-compulsive disorder (OCD), and anorexia nervosa, according to a new study by Yale School of Medicine researchers."
The implication of this, despite being tested in mice, is that the brain is capable of initiating such behaviors that, in some people, may manifest as  neurotic, and that neurotic behaviors can signal dangerous dietary patterns. In effect, these patterns could lead to either obsessive-compulsive eating or not eating (anorexia.)
Regardless of the actual value of these two articles, when it comes to the obesity issue, it is incumbent on therapists, trainers and those dealing with it directly to understand that, regardless of cause, once people have developed an unhealthy relationship with food, the brain can take over and reduce one's autonomous control over those patterns.
That means, putting people on diets is a statistically and maybe even clinically useless endeavor until or unless a sufficient support system is put in place to keep a person from falling prey to the dependencies of the brain itself. In other words, both therapy of some sort plus regular, not simply hourly with a trainer, physical activity are essential to get long-term, consistent and viable weight loss for the overweight and obese.
As personal fitness trainers at STEPS, we encourage a lifestyle change vs a short term solution to a long term concern, precisely to help people live within their bodies. Now we must also concern ourselves, as a profession, to help people live within their brains, too.
Comments
comments