Fall 2018
October 16, 1968. The Mexico City Summer Olympics, were memorable for the two-gloved fists held high during the medal ceremony for the 200-meter race. American athletes Tommie Smith and John Carlos, gold and bronze medal winners, respectively, participated in a movement to raise awareness of human and civil rights issues. For taking a stand, they were chastised, ostracized, and expelled from the Olympics. 
Billie Jean King, too, took a stand to demand that women tennis players be paid a commensurate amount for their performances as male tennis players. Greg Louganis, 1984 and 1988 Olympic gold medalist diver, became an outspoken advocate for LGBT issues and worked to raise awareness about HIV-AIDS. 
Then there's the Mouth – Muhammed Ali – known for his unmatched boxing skills and poetic predictions as well as his advocacy for human and civil rights worldwide and his conscientious objector stance against war.
Athletes, like movie stars, politicians, and music makers, have a soapbox. Many have leveraged their physical skills and talents to make a statement. But all have trained hard, competed hard, suffered losses and gloried in gains.  We may or may not agree with their causes or their methods but, like athletes, they have risked their present and future earning abilities much as they did when they were competing.
Yet, not all athletes can rely on the soapbox that fame provides. I am thinking of the 35 superb athletes who competed against elements we privileged American trekkers battled in relative luxury. They are the men we recently hired to escort us up to 19,341' in our recent attempt to scale Mt. Kilimanjaro. These athletes will never hear the accolades of the arena or stadium, but they are athletes we can all admire, not just for the sacrifices they make so that folks like us can have this once-in-a-lifetime experience, but for the grace and ease with which they do so. 
They wear hand-me-down clothes, torn and battered sneakers, sweatshirts and inexpensive head and hand gear, They carry 40-pound packs on their heads and their own gear in a backpack so that we adventurers can experience the awe and wonder of a multi-day journey up an iconic African mountain. They lay out our tents and sleeping bags, prepare our food and drinks, and receive very little, by our standards, in return. They pack up our stuff, pack up all their stuff, and run on ahead of us from the campsite to the next campsite several miles away and thousands of feet upward.
The nine of us on this particular trek struggled up the mountain and up the cliffside, with all the fancy gear outfitters offer, wearing more on our backs and carrying more in our packs than these athletes could buy in a year. We get the certificate. They get their pay plus our tips. We shake hands, hug, share addresses, and head back to our homes. 
They are the fittest, most agile, strongest pound-for-pound athletes but have no voice, no soapbox, and no complaints, at least not on the mountain. 
So when you think of jocks, just remember: there are millions of well-trained, extremely fit, highly durable yet underpaid, under-appreciated, and under-recognized athletes out there who either don't have a voice or don't wish to use it. But they should be acknowledged, not with dollars, but with our respect. 
Two kinds of jocks – silent and vocal. All deserve our respect for the vicarious joy and pride we derive on their backs, literally. 
The Anti-Aging, Anti-Inflammatory Benefits of Exercise
Inflammation is the 21st century buzzword in health and wellness. Many diseases, like diabetes, cardiovascular and some cancers, can be traced back to systemic inflammation. In fact, aging itself is an inflammatory disorder in that our nutritional and dietary deficiencies, increasing sedentariness and a natural reduction in our ability to manage anti-oxidants contribute to an inflammatory environment that predisposes aging people to disease and disability.
Studies demonstrate solid relationships between regular physical activity and resistance to inflammation that show up as reduced inflammatory biochemical markers. These same markers show up to a greater degree in aged people compared to younger ones. A group of Swedish researchers tested the hypothesis that older (65-70 y/o) women who engaged in light (LPA) or moderate-to-vigorous physical activity (MVPA) had lower markers of inflammation and higher anti-inflammatory markers than those who were more sedentary.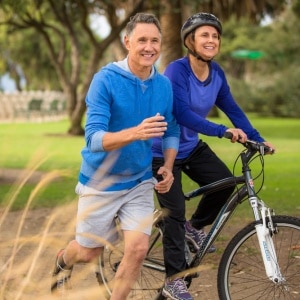 They used accelerometers to objectively determine how long the women engaged in LPA or MVPA throughout the day, and how replacing 30 minutes of sedentary time with 30 minutes of active time affected these markers. Their results showed that activity that lasted at least 30 minutes, even if below the recommended MVPA levels, significantly reduced two primary markers – fibrinogen and CRP. However, CRP levels were more definitely affected by moderate-intensity activity regardless of how much of their day was spent sedentary.
The study concluded that the initial metabolic status of elderly women did not diminish the anti-inflammatory benefits of physical activity at virtually any level of intensity so long as 30 minutes were accumulated throughout the day.
MSSE July 2018
Weight Training Volumetrics:: How much is enough?
A friend of mine, from the NY area, has recently published the last word – or really the most recent word – on how much one has to lift in oder to get stronger vs bigger. A caveat here: getting bigger, i.e. hypertrophy, is a function of body build and hormones. Females generally do not have the levels of testosterone to get the kind of muscle mass males do. And I can't get much bigger not for lack of testosterone but for lack of my body structure. Yay, for most women. Waah for me.
In his study, published this past August in Medicine & Science in Sports & Medicine, and written about in many lay publications, this study shook up the fitness world. Thirty-four resistance-trained males were divided into three groups: 1 (low-volume), 3 (moderate-volume) and 5 (high-volume) sets of exhausting loads (in 8 – 12 repetitions) for each exercise, thrice weekly for 8 weeks. All the lifters did the same 7 exercises
The going rate suggests that the optimal volume, or number of sets, is 4-6, so one would expect 5 sets to be the winner. Many studies before the 1990s had found that 1 set was as good as 2 was as good as 3, but statistical equivalence did not translate to clinical or practical significance. Furthermore, 'as good' was relative to one's goals: strength or size.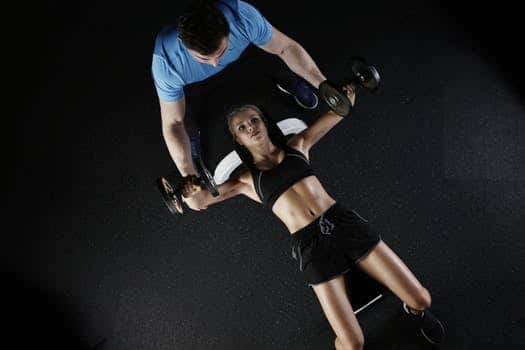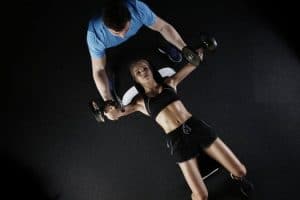 My buddy found that 1 set to failure yielded similar strength and endurance benefits as 3- or 5-sets; but higher volume lifting indeed helped the subjects get bigger muscles.
This study, once again, demonstrated that size may not translate to strength gains. This should be encouraging for women and older people as most do not seek to get bigger muscles but all don't mind getting stronger ones.
Furthermore, the 5-set group spent 90 minutes in the gym, including rest periods, compared to the 1-set group spending only 13 minutes per session.
This article has its weaknesses, of course. For one thing, the study was done on young, already-fit males only. For another, lifting to failure is often outside the scope of interest or ability for many, especially those who are older, less inclined to be willing to push themselves in exercise and those who have had or are prone to musculoskeletal injury.
But if you are willing to make the extreme efforts to get out of the gym stronger and quicker, go for it. Just make sure you're using proper technique and that you know a good personal trainer to see after you've injured yourself doing so.
Fall Speakers Program
The demand for more quality presentations following our successful Spring Speakers program led to scheduling 3or 4 during the fall. Due to the late publication of this newsletter, but still posted on STEPS Fitness Facebook page, we did not advertise a discussion by Stephanie Kemp, nutrition health coach and macrobiotic teacher, and her colleague in September. They shared their ideas of a Natural Health Revolution, encouraging us to start living a more 'natural' life using plants, essential oils and herbs.
That said, Wednesday October 17, at 5:30 p.m., Katie Spruell, a doctor of physical therapy from Belmont University and a certified personal fitness trainer, will speak to us about spinal health. Katie will discuss the most common causes for low back pain and how it often can be treated without requiring medications, injections or surgery. The key, she says, is finding the true underlying cause of your pain.
Then on November 14, Wednesday at 5:30 p.m., Susan Carter, the Administrative Director of Vanderbilt's Osher Center for Integrative Medicine, will speak on  "Mindfulness for Brain and Body Health". She will speak a bit about the neuroscience of mindfulness, then share some studies about how mindfulness benefits exercise, do a couple of brief mindfulness practices and leave some time for questions. 
Finally, Carol Frazier, health coach and personal trainer, has offered to speak on Wednesday November 7 at 5:30 p.m. on "Energy for Life". She contends that sometimes things suck the life out of us and by making some simple changes to our lifestyle – diet, work and exercise habits – we can fill our energy tanks up, help stave off disease and illness, create a healthy metabolism and keep our brains focused.
Taxing Training Services: Cutting Off Noses to Spite Faces
No offense to our state legislators, as the regulation coming from the TN Department of Revenue merely clarified another source of income for the state, but something should be done in the next legislative session to boost Tennessean's health.
This past summer, with little fanfare and no subsequent notification, the Revenue Dept. sent out a notice – not to gyms or trainers but to accountants – that some fitness services will be subject to the sales tax. This caught the fitness business by surprise.
First, it adds cost to clients. Second, it is one of the few self-care services that would be subject to a tax. We don't pay tax on haircuts, massages or manicures. But fitness – which presumably helps folks reduce healthcare needs and costs? That makes perfect sense, right? Finally, the regulation was so poorly written that several tax accountants have expressed concern for their fitness professional clients' tax planning; it's hard to determine who has to pay and who doesn't. Be that as it may, until the legislators decide the issue this winter, STEPS, unfortunately, will have to charge sales taxes on services other fitness trainers won't have to charge. Sorry.
Comments
comments