May 2023
Move Over, Cardio; Resistance Training Saves Lives
For more than 60 years now, the world has come to recognize that being aerobically fit reduces your risk of many non-communicable diseases (NCD) like heart disease, diabetes, and even some cancers. The mechanisms have been studied down to the nearest DNA and RNA strands. We have addressed this many times over the past 20 years such as here, here, here, and here.
But resistance training (RT) – or weight-lifting muscle-building exercises – had been the red-headed stepchild of the exercise-wellness paradigm until relatively recently. Way back in the mid-1980s, some early research coming out of the Eastern Bloc of Europe was demonstrating that RT actually lowered blood pressure and heart rate, just not to the same degree as cardio training. In this newsletter and many blog posts, we have touted the benefits of RT in terms beyond strength and performance as in here, here, here, here, and here.  Now a group of Japanese researchers has scanned the literature to discover that RT also prevents many NCD.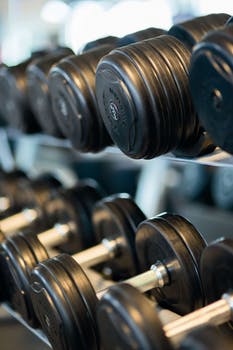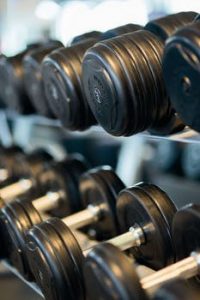 With criteria established to review the literature for the health benefits to those over 18 years of age who participated in an RT program, they found 16 studies that met the eligibility criteria. This gave them a total of 581,194 participants and 68,637 NCD cases.
Overall, combined RT and cardio yielded a 40% lower risk of all-cause mortality. RT was associated with a 17% lower risk of heart disease. RT+cardio did provide a 46% lower risk, however. RT was linked to a 12% risk reduction for total cancers, especially of the lung, and 17% for diabetes.
In sum, 30-60 minutes per week of RT offers a 10-20% risk reduction for many NCD. And it's fun, I hear! 
Br J Sports Med July 2022
Deep Breathing for Blood Pressure Control
Hypertension, or high blood pressure (HBP), is a very common heart disease that is often lifestyle-related – too much body fat, too much salt intake, too little activity, or too much stress. It is also a contributing factor to many other chronic conditions including heart failure, kidney disease, strokes, etc.
An October 2022 Journal of Applied Physiology analysis of 5 pilot studies investigated the value of high-resistance, low-volume inspiratory muscle strength training (IMST) in lowering HBP. Using a hand-held portable device that requires the user to inhale deeply (the nose is clamped off) against adjustable resistance and exhale against minimal resistance, subjects were randomized into a high-resistance ISMT or low-resistance ISMT (the placebo group) for 6 weeks; they were all assigned to do 30 breaths/day, requiring less than 5 minutes/day, for 5-7 days/wk.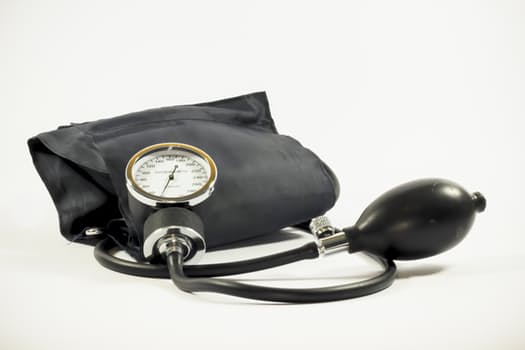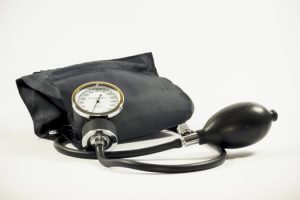 High-resistance IMST reduced systolic (upper number) BP (SBP) by 9+/-6 mmHg and diastolic (lower number) BP (DBP) by 4+/-4 mmHg which qualifies as clinically significant. Notably, these reductions showed up in the first 2 weeks of IMST and continued throughout the remainder of the study.
The placebo group did not experience significant reductions in BP. Older subjects derived better SBP results than younger ones and those with higher DBP at the start had more DBP reduction at the end.
The researchers did not think increased strength of the respiratory muscles caused the benefits, though there were modest improvements there, too. Rather, they thought "the improvements in blood pressure readings may have been the result, at least in part, of less stiffness and wider openings in the blood vessels because of changes in nerve activity resulting from the deep breathing exercises."     
UC Berkeley Wellness Letter Mar. 2023
Tid Bits
Carb loading is the distance runner's go-to prior to a long race. But some Japanese researchers asked whether a hi-carb or hi-fat meal a few hours prior to a high-intensity 1-hr treadmill run, after a traditional carb-loading protocol a few days before the trials. They found that muscle and liver glycogen – stored sugars our bodies prefer during activity – were reduced after the high-fat meal, preserving carbs, theoretically, for later in the race.                         JSCR Mar. 2023
We've heard it for eons – drink at least 8 glasses of 8 oz of water a day. Then we heard it doesn't have to be 8 or even water; it depends on your size, gender, activity, and taste. But a recent study in The Lancet (reported in the Feb. 24, 2023 issue of UC Berkeley Wellness Letter) of nearly 16,000 adults over 25+ years of follow-up found that "fasting serum sodium – which goes up with lower fluid consumption" was higher among those who developed a chronic diseases (like heart disease, diabetes, etc.) And they were  biolog-ically older and more likely to die younger than those with lower serum sodium values.
After any joint surgery, the muscles around the joint atrophy quickly. Previous studies have suggested that protein supplementation for a few weeks before and after a total knee arthroplasty (TKA) reduce the degree of atrophy. A Japanese study assessed whether or not essential amino acid (EAA, building blocks of all proteins in the body) supplements for the first month after TKA – which had been shown to reduce atrophy and promote functional improvements – have lasting effects 2 years later. They concluded that EAA, compared to a placebo group of patients, contributed to the "recovery of rectus femoris muscle volume and quadriceps muscle strength in the 2 years after TKA." However these benefits apparently did not impact clinical or functional outcomes.                                                                                                                                    JBJS Mar. 2023
Comments
comments