April 2021
Why Exercise Doesn't Burn Calories as Expected:
 

Compensation

We all grew up hearing a mile walk or jog burns 100 calories; that you have to burn 3500 calories to lose a pound of fat; that you can't exercise weight off…WHAT? Yes, it's much easier to eat 100 calories than it is to run it off. Diet has to be a major part of the program if weight loss is to be successful. We have discusssed diet and calories frequently over the years; here are some relevant references: here, here, here, here and here.

A University of Kentucky study, a follow up of others the same group has done, evaluated the energy compensation that sedentary overweight and obese subjects engage in while participating in one of three exercise groups: 6 days/wk, 2 days/wk, or sedentary control. In addition to looking at changes in fat and lean mass, resting energy expenditure, and appetite and satiety hormones like insulin, ghrelin and leptin. Compensation was deemed the difference between expected and actual weight loss over the 12 week study.

The hypothesis that "less frequent exercise would evoke a reduced compensatory response compared with frequent exercise did not hold, in that both groups compensated similarly."
The crux of their finding – that both groups, despite substantially different total calories burned from exercise, compensated with behavioral and automatic/metabolic changes up to about 1000 cals/wk.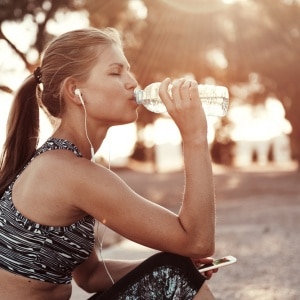 Hormonal changes did predict some of the compensations. The 6/wk group improved sensitivity to hunger and satiety signals. They also lost a lot more body fat.
In sum, the "primary finding that energy compensation is not influenced by exercise dose, rather, greater energy expenditures (approaching 3000 kcal·wk−1) are needed to overcome this compensatory response to produce significant reductions in body fat." That's a lot of walking!!!
MSSE Nov. 2020
Do Older Women Compensate When They Start Exercising?
Seems compensation's on everyone's mind. University of South Carolina researchers divided 61 older, non-obese, healthy but sedentary women into a moderate intensity (MI) and a low intensity (LI) group for 16 weeks of thrice/weekly supervised exercise sessions. They used high-tech movement trackers for 14-day periods at the beginning, middle and end of the program to ascertain non-training activity and sedentary behaviors based on daily step counts.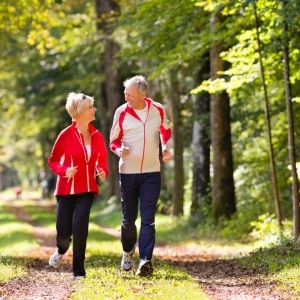 They hypothesized that there would be variable effects of exercise training on how much more low- and moderate-intensity activities, including sedentary behaviors, the women would do on their own.
Ultimately they found that, on average, neither sedentariness nor low- nor moderately-intense non-program activity changed during the course of the supervised program, outside the actual sessions themselves. There seemed to be some increase in LI activity after the middle of the intervention, a positive sign as that has a good correlation to long-term health.
Both groups lost a similar amount of weight at all three time points, about 1 lb on average, though those who put in more steps and those in the MI cohort lost substantially more weight; those in the lower quintiles of both exercise cohorts held weight steady while some actually gained weight. Likewise, individuals in the top 3 quintiles of each training cohort improved aerobic capacity a little though some individuals had dramatic changes; those in the lower 2 quintiles saw no or even negative changes. Notably, and not unexpectedly, the MI group had the most consistent improvements regardless of quintile.                      
MSSE Dec. 2020
Tid Bits
The keto(genic) diet (KD) is one of many rages in weight loss and fitness circles. A recent study had two groups of college-age males eat KD or traditional western diet (WD) for 11 weeks of weight training; the KD group added carbs the last week. Muscle mass and power increased and fat decreased in both groups. When carbs were added, KD had a dramatic increase in lean (increased glycogen and water storage) and fat mass in week 11.                                      JSCR Jan. 2021
"Stair snacks" might be the answer to the detrimental effects of sedentary jobs. A study in MSSE (Jan. 2021) had young healthy subjects and adults with obesity complete 2 lab sessions: 9 hours of sitting and 9 hours of sitting broken up with fast walking up 3 flights of stairs hourly. Standardized meals were provided and blood samples were taken to gage glucose, insulin and free fatty acids levels. While glucose usage was similar, insulin and free fatty acids were lower only in the obese subjects demonstrating that insulin sensitivity is improved with brief 'stair snacks'.                                                                                          ACSM Health & Fitness Journal Jan/Feb 2021
Muscle strength is a major contributing factor in the incidence of falls among older adults. Grip strength has been demonstrated to be a biomarker for overall strength. A study that was supposed to be presented at the annual ACSM conference has found that women with poor handgrip strength had 2.73 times the risk for falls as those with normal strength. This risk was "even greater in women with impaired balance." Furthermore, grip strength correlates with bone density of the spine and femoral neck in women and the spine and hip in men. It may also act as a "potential indicator of poor upper limb function, malnutrition, cognitive impairment, and quality of life", making it a valuable assessment tool that can be done in a doctor's office.                                                                                                                                                                                        Medscape June 10, 2020
Comments
comments