September 2016
Injury Prevention Through Proprioception
Toss around multi-syllabic words and people think you're smart. Toss around a small ball while standing on one leg and holding a conversation and people think, well, I'm not sure what they think. But a new study shows it may help your body not think about what each joint is doing so that it prevents future injury to those joints.
Proprioception is a neurological mechanism contained in and around joints that tell them where they are in space and how fast or which direction they are moving. Proprioception allows you to touch your nose with your fingertip – when sober – with your eyes closed….and not punch yourself in the nose too hard.
A group of Italian researchers proposed to assess a proprioception training program's ability to improve stability and reduce ankle, knee, and low back sprains in 55   pro basketball players over a 6 year period. The drills consisted of many varieties of one leg stances on unstable platforms of various angles – not just flat.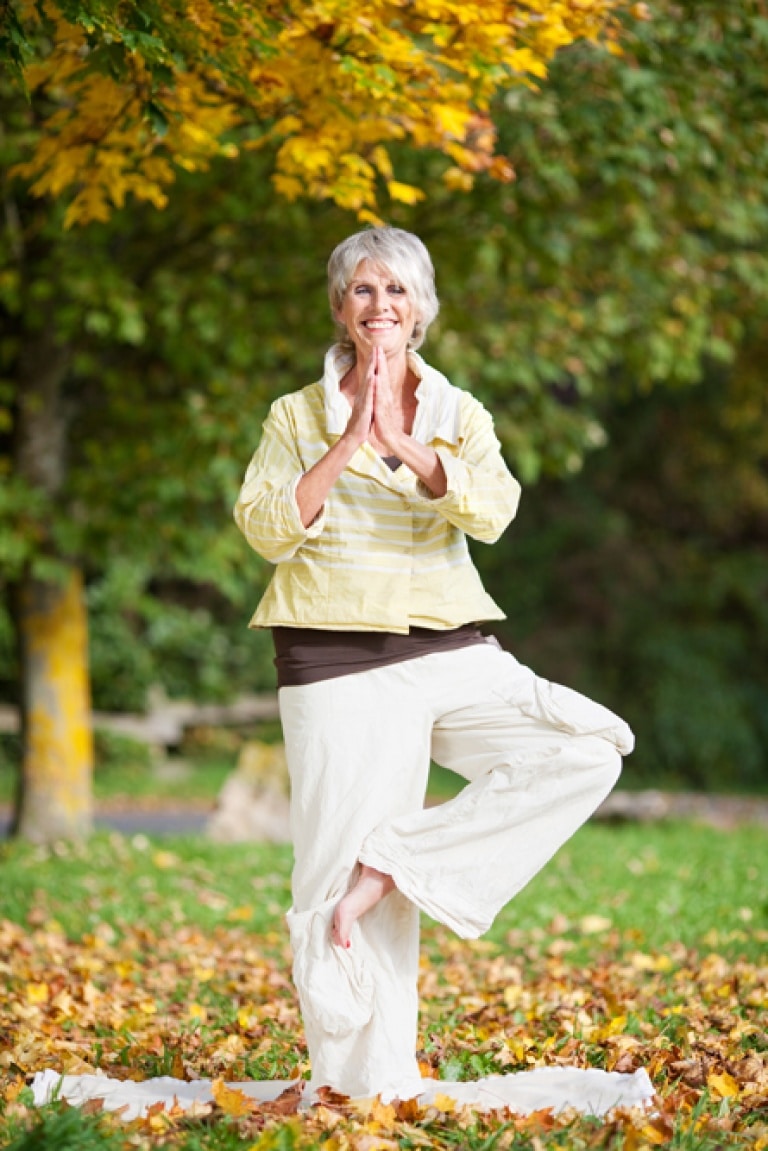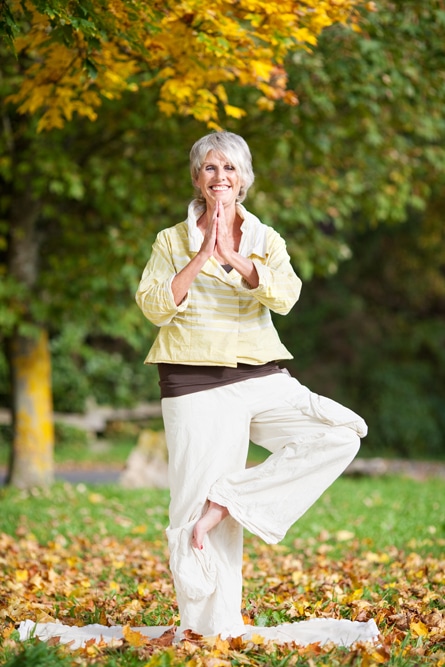 These were done initially in 30 second sets with 15 second rests between them at first but successive stages added time and reduced rests. The measurements they took were too many to explain but entailed measures of balance as well as long-term injury data.
For those unfamiliar with this type of training, imagine you're standing on a flat platform with a pivot in the middle. Keeping the platform from moving, or even moving it with control, or holding it at a specified angle teaches the nervous system to control the lower limbs. Used in rehab settings for years, these protocols have    proven valuable in recovering from injuries or surgeries to the ankles, knees, and hips, less so for the spine.
The results were notable for a variety of reasons not the least of which is that they produced effects on already-elite young athletes, and proved to be protective against a variety of injuries. Quantitative assessments of postural control showed that such control "permits better movement control…minimizing mechanical stress on lower limbs and spine."
Both strength and reflex control of the lower extremity muscles enabled "more efficient [responses to] expected and unexpected situations that lead to ankle and knee sprains." Gravity is a friend and an enemy. Strength and reflexes must work together to avert a fall.
Proprioceptive training may be the difference between staying upright or not.
JSCR Feb. 2016
---
Shake It Up Baby
Whole body vibration  (WBV – first introduced to Middle TN right here at STEPS) has some credible claims as well as incredulous ones. But studies on it continue because earlier ones showed value to a specific population: those with low bone density, especially middle age and older women.
A group of British researchers tested WBV training on two groups of women (20-30 yr olds and 45-55 year olds) to see if 5 weeks of once/wk sessions improved lower body power and hamstring flexibility. Both groups were divided into a treatment (WBV) and control (same exercise, not on WBV). The treatment consisted of 3 static – that is, non-moving – exercises: squat,  left and right lunge. The position of each exercise was held for one minute with a one minute rest between them. Each week the WBV was increased in intensity by ramping up the frequency only, not the amplitude.
All the women were tested on their vertical jumps and the traditional sit-and-reach hamstring and low back flexibility test before and after the intervention period.
As you would expect, the younger women jumped higher at the outset than the middle age women. After the training program, there was significant improvement in both groups. Younger women jumped by a half-inch higher and the older women improved by a full inch!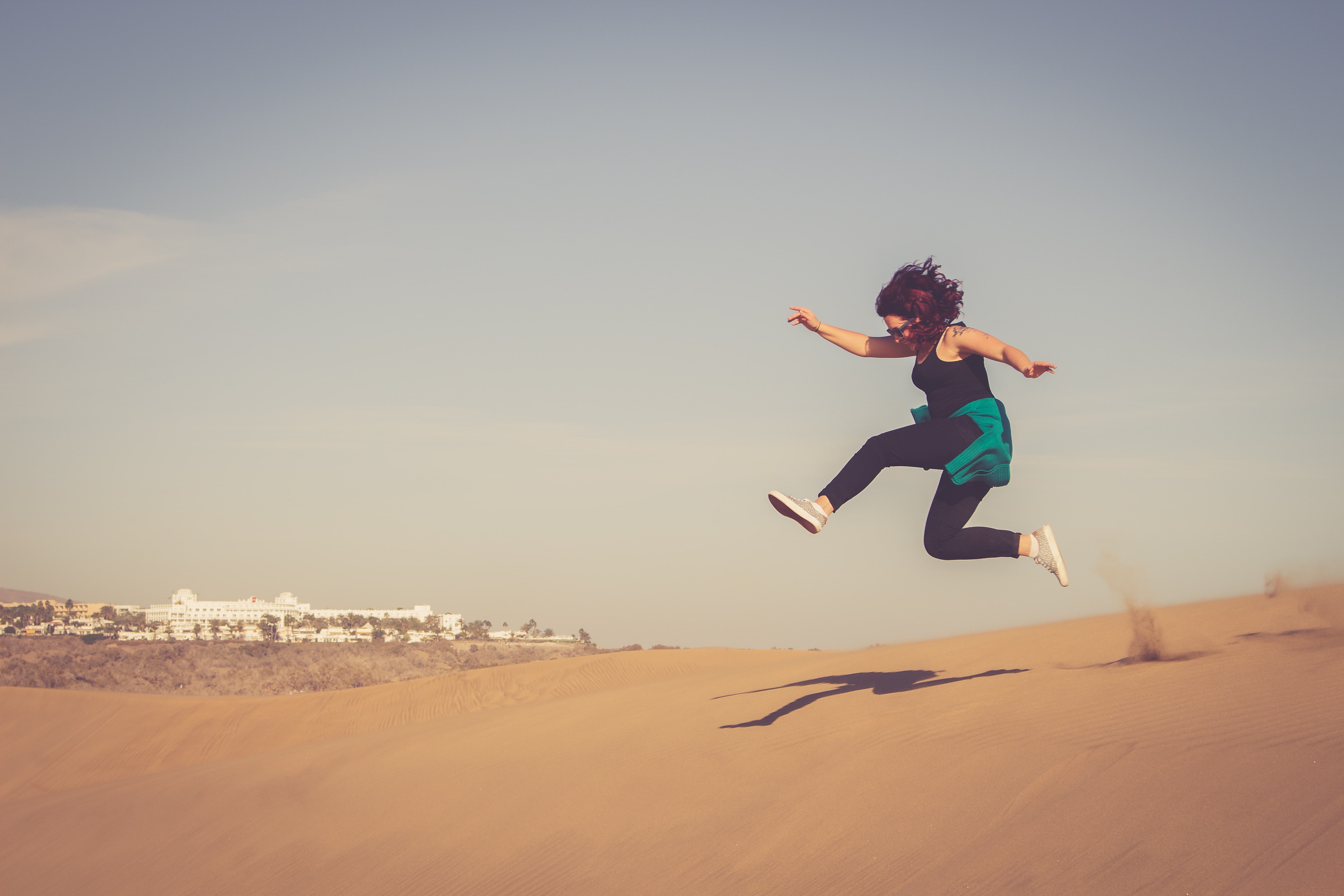 Likewise, both age groups that did WBV increased their hamstring flexibility. Again, the younger ones only added about 2/3-inch to their reach but the middle age women added 4/5-inch. Both age groups in the control groups did not see any changes in either direction.
WBV has proven beneficial for building bone density even in post-menopausal women. Studies have not demonstrated any benefits for balance or cardiovascular fitness. Many studies have supported its use for the unfit, post-injured, rehab, or reticent-to-lift-heavy-load crowds. While the usual prescription entails longer and more frequent sessions, often with dynamic activities, this report is encouraging; not  only does WBV efficiently strengthen the muscles, it also improves flexibility, more so for the aging woman than the young.
JSCR Feb. 2016
---
RECIPE OF THE MONTH
 Market Salad with Goat Cheese and Champagne-Shallot Vinaigrette
                                 (from
www.myrecipes.com
 )  
 Ingredients
2 medium beets (about 3/4 pound)
8 ounces green beans, trimmed and cut into 2-inch pieces
1 (15-ounce) can no-salt-added chickpeas, rinsed and drained
3 tablespoons finely chopped shallots
2 tablespoons chopped fresh mint
1 tablespoon chopped fresh tarragon
3 tablespoons walnut or olive oil
2 tablespoons Champagne vinegar
1 tablespoon fresh lemon juice
1 1/2 teaspoons Dijon mustard
1/4 teaspoon salt
1/8 teaspoon freshly ground black pepper
2 medium heirloom tomatoes, each cut into 8 wedges
1/2 cup (2 ounces) crumbled goat cheese
Directions
1. Preheat oven to 350°.
2. Leave root and 1-inch stem on beets; scrub with a brush. Wrap beets in heavy-duty foil. Bake at 350° for 1 hour and 15 minutes or until tender. Remove from oven; cool. Trim off beet roots and stems; rub off skins. Cut each beet into 8 wedges.
3. Cook beans in boiling water 4 minutes or until crisp-tender. Drain and plunge beans into ice water; drain well. Combine beans and chickpeas in a medium bowl.
4. Combine shallots and the next 8 ingredients (through pepper) in a small bowl, stirring with a whisk. Add 2 tablespoons dressing to beets; toss well. Combine 2 tablespoons dressing and tomatoes in a bowl; toss gently to coat. Add the remaining 1/4 cup dressing to bean mixture; tossing well to combine. Place 3/4 cup bean mixture on each of 4 plates. Arrange 4 pieces each of beets and tomatoes around bean mixture. Sprinkle each serving with 2 tablespoons cheese.
Nutritional Information
Calories 345
Fat 15.8 g
Satfat 3.9 g
Mono-fat 3.4 g
Poly-fat 6.8 g
Protein 13 g
Carbohydrate 40.1 g
Fiber 10.5 g
Cholesterol 11 mg
Iron 3.2 mg
Sodium 370 mg
Calcium 161 mg
UCLA-Berkeley's Wellness Letter (Feb. 2016) reports on a study in
the Annals of Internal Medicine that measured waist-to-hip ratios in
15,000 people, ages 18-90. It found that "normal-weight people who carry extra fat around their midsection are more likely to die during the next ten years than those who are overweight or obese but have normal fat distribution", i.e. a waist-to-hip ratio greater than 1.0.
Metabolites are the substances formed from cellular activities. They can tell us many health and age-related things. Japanese researchers assayed blood samples of 15 young and 15 older (>81) people. They found 14 age-related compounds, 7 of which had decreased values in the older group. These were mostly decreased anti-oxidants and muscle-related compounds. Do supplements slow the decline in anti-oxidants?  Does resistance training decrease the rate of loss of these muscle-related compounds? Does eating nutritious foods full of anti-oxidants and protein, plus lifting weights, slow aging? The data says yes to 2/3!
Health News Canal
The health sciences have been seeking the one major indicator of health and longevity for eons. Max VO2 – a measure of aerobic capacity – is one  gold standard but it is a challenging test done under medical supervision as you have to exercise till you're exhausted. Years ago it came out that grip strength, as measured on a hand-held grip dynamometer, predicted longevity. And in December 2015, in American Journal of Preventive Medicine, a study of 4200 adults found that grip strength was associated with lower blood pressure, lower triglycerides, lower blood sugar, and higher good cholesterol. Why grip strength? Because those who are more active maintain grip strength as they age. So when we say "Get a grip"  you now know why.
Harvard Heart Letter Mar. 2016
Comments
comments