February 2023
Don't Sit While Reading This!
The science of sedentariness marches on. For the past 20 years, it's become more evident that sitting, except on an exercise machine, is dangerous to your heart and health. In light of this information, a broader health concern is how physical activity (PA) impacts the older population. The risk of frailty is already higher but a question remains as to whether or not the type of PA, or lack thereof, contributes to frailty in women over age 60.
The long-going Nurses' Health Study, with an abundance of years-long self-reports of activity levels and types, was analyzed to determine the risk of frailty in older women based on how many average hours/week they spent doing a variety of activities. PA was ranked by intensity, with walking and yoga deemed low-intensity and jogging, swimming, racket sports, etc. deemed high-intensity.
To assess frailty, the authors used the self-reported FRAIL index of fatigue (F), low strength (no Resistance exercise), reduced aerobic capacity (A), history of several chronic diseases (I, for illnesses), and significant weight loss (L). Data was evaluated over a 24-year period with those who were under 60 in 1992 added into the analysis pool once they turned 60.
They found that total activity/wk was highly correlated with moderate and vigorous PA while moderate and vigorous activity were only moderately correlated. Women with higher levels of PA tended to have lower BMI, were less likely to be smokers, were more likely to have used postmenopausal hormones, consumed more alcohol, and had better diet quality.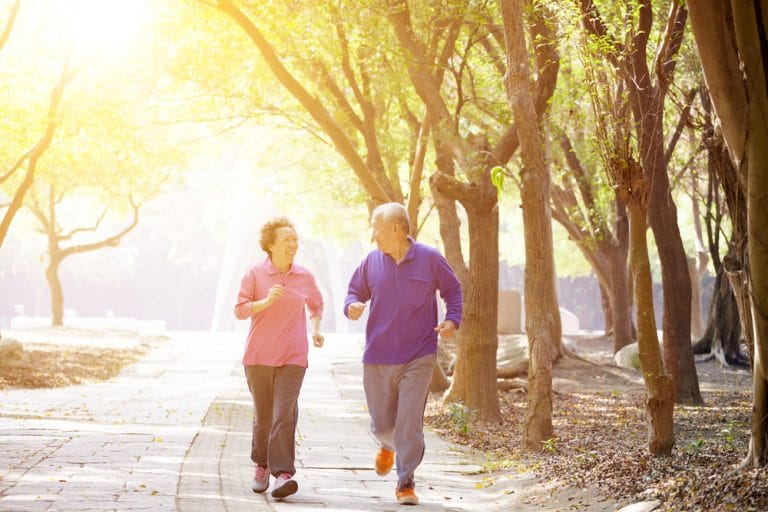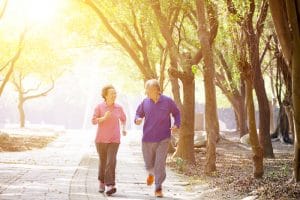 As expected, total, moderate and vigorous PA were all inversely associated with frailty risk.
The difference between >4 hrs/wk vs <1 hr/wk of PA was about a 50% lower risk. And, surprise –  those who did more vigorous activity had an even lower risk – ~70%.     
MSSE Feb. 2023
The Upstream Effects of a Simple Ankle Sprain
We've all had one, minor or major – an ankle sprain when your ankle turns in (inversion) and the outer ligaments get stretched out. Most of the time, these things self-resolve…or so we think. The long-term consequences might lead to chronic ankle instability (CAI) as ligaments tend not to heal at their original length and that leaves the ankle susceptible to micro-aggressions, multiple unstable events that don't hurt as bad as the first but lead to further mechanical and neurophysiological disruptions.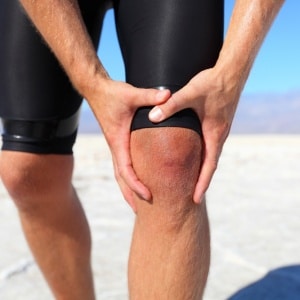 Without proper physical therapy (PT), often overlooked if the injury is minor, you develop weak ankle and foot muscles, reduced proprioception (sense of where the ankle is in space), altered mechanics not just of the foot but the knee, hip, and even the low back.
A large review of data on 33,361 injured ankles from the Military Health System between 2010-2011 followed the patients for a year. It evaluated the incidence of knee, hip, and lumbar spine complaints for which medical services were accessed to see if the fact of an ankle sprain led to problems up the kinetic chain. Furthermore, it attempted to determine if having received PT mitigated the risk of these kinds of issues.
They found that 20.5% of ankle sprains lead to proximal joint problems: 10.1% had knee, 2.9% had hip, and 10.3% had lumbar spine issues. Patients that had PT after the initial ankle sprain had significantly reduced risks for all 3 proximal joint complaints.
The evidence clearly points to two conclusions: there's no such thing as a simple ankle sprain and doing some therapeutic exercises as soon as medically feasible can prevent upstream problems in the future.
MSSE Feb. 2023
Tid Bits
Everyone knows cardio is good for the heart. But now a JAMA Network Open study (Oct. 2022) adds weight to the value of weight training when combined with cardio. It a review of the data from the ongoing National Health Interview Survey of >115,000 people over 65, those who added 2-6 days/wk of strength training to cardio were 30% less likely to die during an 8-yr span. Cause? Effect? Worth a shot, eh?                                                                    Harvard Health Letter Jan. 2023
A Spanish study of super-elite competitive cyclists found that, compared to similar-aged non-athletic controls, fibrotic patches were noted on cardiac MRI in the left ventricles of the athletes: in 23% of the cyclists vs 2% of the controls. However, "fibrotic tissue was nonischemic and of low extension", meaning it was not indicative of extensive heart muscle scarring. Furthermore, the cyclists had no more coronary calcium indicators (high predictors of cardiac events) than the controls. They concluded that cardiac fibrosis is an unlikely risk factor in retired elite athletes, at least during middle age.                                                                                 MSSE Feb. 2023
The Harvard Health Letter (Jan. 2023) reported on a September 2022 study in the European Journal of Preventive Cardiology that showed, once again, that drinking 2-3 cups of coffee/day had a beneficial effect on cardiovascular disease risk and early death. Following the threads, in the same EJPC journal of a January (2022) article, we learned, again, that "Compared to non-coffee drinkers, light-to-moderate (0.5–3 cups per day) coffee drinking was associated with lower risk of all-cause mortality.…and CV (cardiovascular) mortality… and incident stroke… after a median follow-up of 11 years." By these accounts, it's apparent that one of the safest, most-flavorful and -uplifting things you can do for heart health and longevity is to drink coffee. Light on the cream, no sugar, please.
Comments
comments