October 2017
The 'Obesity Paradox' Paradox
What if a paradox is demonstrated to not be so paradoxical after all? Can a paradox be a double negative?
The "obesity paradox", developed in 1999 from observations that patients undergoing dialysis for end-stage kidney disease had lesser mortality if overweight or obese (BMI of 25-29.9 and 30-34.9, respectively) compared to normal weight or lean patients. Subsequent findings showed this to be the case in heart failure, COPD, nursing home and heart attack patients.
Against all expectations, where being overweight or obese are often deemed greater risks for early death, it turned out that maybe being a bit overweight is actually protective! What a paradox!
However, it may be a wrong paradox if this study out of the UK is right.
The obesity paradox posits that there is such a thing as healthy obesity. So researchers at the University of Birmingham (England), with access to 3.5 million patients, an enormous subject pool that can only be mined where a national healthcare system exists, found that 'metabolically healthy obese' people – people without any prior diagnosis of diabetes, high blood pressure, or high cholesterol – weren't all that healthy 5 years later.
Reviewing health data 5.3 years after initial assessment, they found that those who were initially metabolically healthy and obese developed higher rates of coronary heart disease (49% higher risk), cerebrovascular disease (7% higher risk), and heart failure (96% higher risk) than those who were metabolically healthy and normal weight.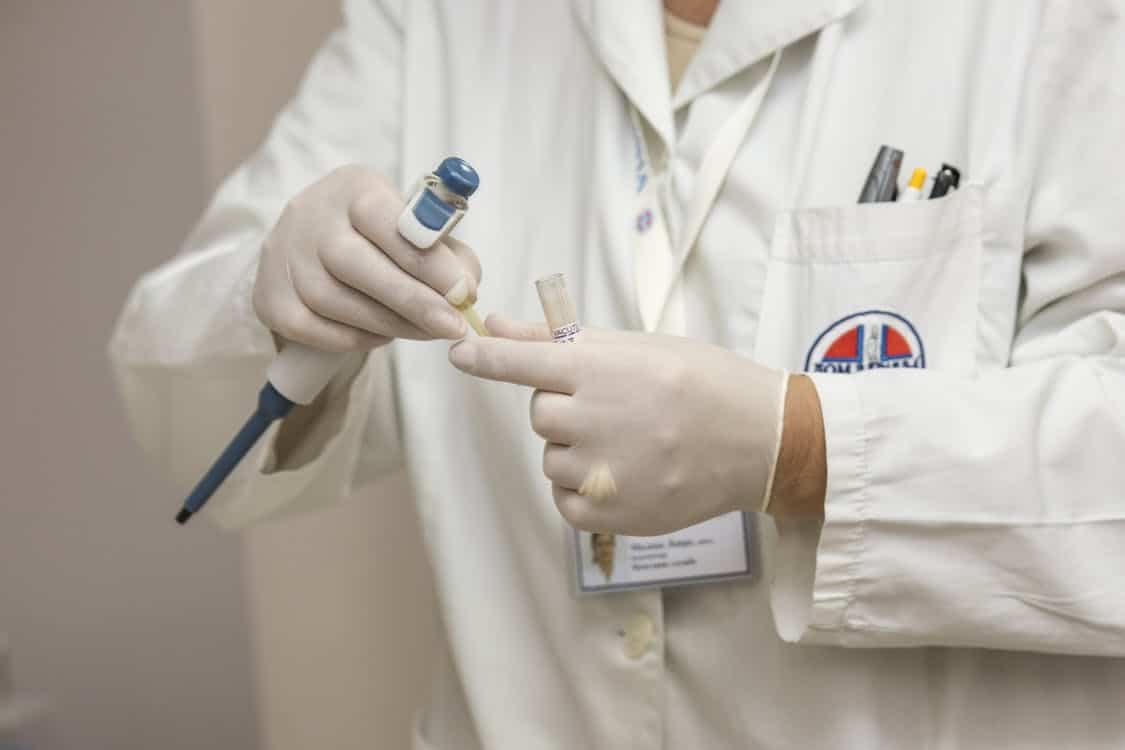 As lead author, Dr.Rishi Caleyachetty says, "So-called 'metabolically healthy' obesity is clearly not a harmless condition and the term should no longer be used in order to prevent misleading individuals that obesity can be healthy."
So what's the paradox here?
It seems that being overweight or obese, even if you're not diseased at the moment, carries the risk that you will be sooner rather than later after your normal weight peers. The burden on the heart, kidneys, vascular system, especially of the brain, is gradually building up. In some, slower than others because of good genes, healthy and active lifestyles, etc.
But statistically, more overweight people who then become obese tend to do so because they do not ascribe by the standard principles of healthy active lifestyles. And it is that, rather than pure excess weight alone, that may be turning the tide against cardiovascular health.
If there's a paradox, maybe it's that those who are overweight and/0r obese despite concerted efforts to eat well, maintain an appropriate caloric balance, exercise sufficiently and manage stress may be able to stave off disease longer than their weight or BMI would suggest. A recent study  from Germany supports this model as an "important intermediate step" primary care docs should strive toward.
In other words, just do it.
Health Canal Sept. 11, 2017
---
Why YOU Need a Personal Trainer
Let's take a break to hear from our sponsors, your local and very experienced personal fitness trainers at STEPS.
Today's news comes to you from a study out of Brazil on 21 young adults (9 females) experienced in weight training who had the pleasure of 3 weight training sessions within a week.  Some (n=8) had trained with a personal trainer (PT) while the rest (n=13) had not.
Some had the first session was 3 sets of 10 reps at a self-selected load on leg press (LP), bench press (BP), leg extension (LE) and biceps curl (BC). The second session was a testing session to determine each person's maximum (1RM) load on each of the four exercises. The final session was used to determine the 10RM load, or the weight they could do 10 reps of for each exercise.
When the data were crunched, it was found that those who trained with a trainer had a higher 1RM and 10RM on 3 of the 4 exercises – BP was not affected for some reason – and even self-selected higher loads for the first of the 3 sessions.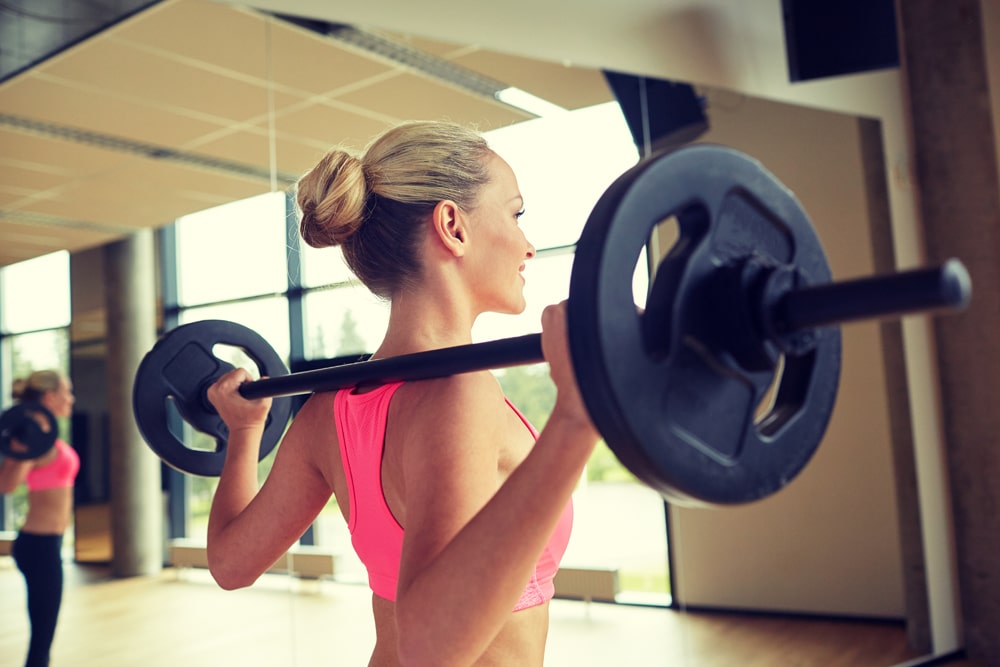 Why a personal trainer? Those who trained themselves lifted ~42%-61% of their 1RM while those with PTs worked at ~48%-62% of their 1RMs. Women, especially those who trained themselves, tended to opt for lower intensities on upper body lifts, apparently out of fear of bulking up. PTs helped their female clients dispel this myth.
Both groups were astonished to learn they could lift much more with their lower bodies than they expected, indicating that they were accustomed to training at below-optimal capacities.
The 'law of overload' basically states that you need to lift a load that causes fatigue within 8 to 12 reps to get stronger and larger muscles. (Females generally can't get as large as males due to hormonal differences.) Some studies show that lighter loads lifted in greater reps/set can improve muscle tone, endurance, strength but generally not size. This study affirms it.
In conclusion, the authors posit that having a personal fitness trainer helps clients navigate the mythologies of exercise training while providing greater stimulus to lift weights that are more apt to yield results.
And now, back to our show….
JSCR July 2017
---
Exercise of the Month
Seated Core Stabilization 
The core – that group of muscles that encircle the body from the mid-thorax (around the solar plexus) to mid-thigh – is designed to prevent excess motion of the spine and hips so that the arms and legs can produce force in the direction of choice. It is also designed to help generate power to the limbs by allowing proper ranges of motion and then shutting it down in a synchronous manner, much as the handle of the whip has to stop suddenly in order to create rapid and forceful actions at the whip's end. Finally, it is the essential muscle group that stabilizes the spine and hips to protect them from deleterious movements and positions.
Most people know core exercises from a supine (e.g. crunches or sit ups) or prone (e.g. planks) position. But the use of a resistance tube or band allows for a stabilization exercise that can be performed seated or standing.
In this exercise, seated on an air-filled BOSU ball, which is inherently less stable than a chair or weight bench, allows one to train the core against multiple forces. In this case, the tube being pulled from the left is forcing the client to stabilize by isometrically rotating to the right. And that leftward pull is trying to twist the hips out of position, too. So stabilization of the lower body is happening through the muscles of the hips – the outer and inner thighs, particularly.
One can imagine this kind of stabilization while riding horses, especially in sports like polo or hunting, or canoeing and kayaking. With the input of the arms and shoulders in this exercise, the seated core stabilization exercise is a total body one.
The primary muscles involved are the abdominal obliques, the lumbar erectors on the side opposite the tube, the gluteals on the side of the tube, the adductors on the side opposite the tube and the shoulders and chest muscles to hold it. Secondary muscles include the rectus abdominis, the diaphragm, the pelvic floor muscles, and the muscles of the lower leg and ankle.
Tally ho…..
---
Recipe of the Month
Yellow Lentils with Spinach and Ginger
Ingredients
1 tsp white or black sesame seeds           7. 1 c yellow lentils, rinsed, drained
1 Tbsp olive oil                                            8. 1.5 c vegetable stock or chicken broth
1 shallot, minced                                         9. 1/2 c light coconut milk
1 tsp ground ginger                                   10. 2 c baby spinach leaves, stemmed, chopped
1/2 tsp curry powder                                 11. 1/2 tsp salt
1/2 tsp ground turmeric                           12. 1 Tbsp chopped fresh cilantro
Directions
Toast sesame seeds in a small, dry saute or frying pan over medium heat. Cook briefly, shaking the pan often, watching closely to prevent burning. Remove the seeds as soon as they brown. Set aside.
In a large saucepan, heat the olive oil over medium heat. Add the shallot, ginger, curry powder and turmeric and cook, stirring, until the spices are fragrant, about 1 minute.
Add the lentils, stock and coconut milk. Raise the heat to medium-high and bring to a boil. Reduce the heat to low, cover partially, and simmer until the lentils are tender but still firm, about 12 minutes. The mixture should be brothy; add a little water if needed.
Stir in the spinach, cover and simmer for about 3 minutes longer. The lentils should still hold their shape. Uncover and stir in the salt. Serve hot, garnished with the cilantro and toasted white or untoasted black sesame seeds.
Nutritional Analysis (per 3/4 cup serving)
Calories – 243          Carbohydrates – 32 g          Fiber – 15 g          Sugar – 0 g
Total Fat – 7 g          Saturated Fat – 2 g              Monounsaturated Fat – 3 g
Trans Fat – 0 g         Protein – 13 g                       Sodium – 332 mg
---
Tid Bits
 A recent study in Osteoporosis International correlated the intake of dairy and other foods with bone mineral density in 4300 older Irish people. After adjusting for body weight, physical activity, dietary quality and other factors related to bone health, they found that each additional weekly serving of yogurt was associated with a higher BMD. That is, more yogurt, not necessarily more milk, cheese….or ice cream.
 A Johns Hopkins group found, in a review of 30 years of a longitudinal study of  former med school students, now in their mid-70s, that "No physical activity measure in mid-life was associated with late-life cognitive fitness or onset of dementia." This leads to their conclusion that other studies may show an association between fitness and AD but they cannot demonstrate a preventive benefit of regular exercise against this  disease.                       Journal of Alzheimer's Disease Apr. 2017
 Pain catastrophizing and fear avoidance is not uncommon in musculoskeletal injuries. They can influence quality of life as well as clinical outcomes of therapy. A US multi-center study aimed to determine if a positive outlook – optimism – moderated these emotional states over 3 months of shoulder rehab. Both pain and function improved with optimism reducing catastrophizing and improving function even as pain intensity was not altered. Fear avoidance wasn't altered. Still, it makes sense to go into rehab with a positive spirit and attitude.                          JOSPT  Jan. 2016
Comments
comments