Biologics are the up and coming therapies across many fields of medicine. For lack of better, more technical, definitions, let's use the simple version of using our own bodies, or other parts of other bodies, to heal our own bodies. Since my main area of interest, and the reason you're even reading this, is the musculoskeletal system, as a fitness professional who does personal training with mostly older, injured people, the use of biologics to treat, heal or someday cure muscles and joints fascinates me. That and the fact that I have multiple injuries and surgeries and have benefitted from some of these therapies makes finds such as this one on the rotator cuff so fascinating.
Seven years ago, I injured a chronic shoulder condition, one that had healed and failed over many decades from my Tae Kwon Do training and doing push ups in high numbers. I'd done the therapy under supervision and on my own for years but one day, demonstrating an upper cut punch to a client, I – we – heard it tear. Needless to say, I was not happy. The pain was one thing; the inconvenience of the disability was another.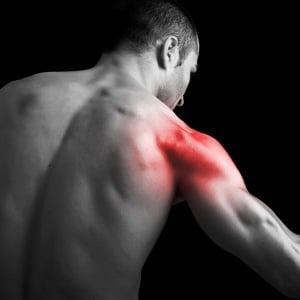 I called on my friend, sports medicine specialist, Dr. James Johnson, and he offered me a relatively-new therapy, PRP, or platelet-rich plasma, that had some experimental support and lots of anecdotal acclaim. Many pro athletes had received it to some benefit.
Basically, they draw blood, spin it down, and re-inject your own growth-promoting platelets back into the tendons. I got the shot and gradually over the course of about 6 months was able to resume at least pulling movements but not push ups. Subsequently, I developed frozen shoulders – plural – and required pretty extensive surgery. The recovery was long and arduous but quite successful. The PRP helped but didn't cure the problem.
At the time, there was a lot of hoopla about the benefits of stem cells for cartilage defects. It was rumored that Peyton Manning, one of the best quarterbacks ever despite having fewer Super Bowl rings than Tom Brady, had had this therapy for his chronic and debilitating neck. And came back to play a couple very productive years.
As I'd been dealing for almost 20 years with a bad knee, knowing a replacement was in my future, I investigated stem cell therapy that was being done in Colorado. At the time, and even today, FDA regulations limited the protocols in the US to same-day extract/spin/inject. However in the Caymans and in Europe, they allowed one to have some extracted, grown in a lab to increase volume, return several weeks later and have a large colony injected.
PRP's growth factors and anti-inflammatory benefits were pretty good but stem cells were the wave of the future even then. Much had been projected for possible use in treating Parkinson's disease by restoring dopamine-producing parts of the brain and other uses but skeletal applications were studied with great fervor. Imagine if you could inject stem cells into an arthritic joint to repair damaged cartilage! That would eliminate the need for many joint replacements.
It turned out that stem cells as applied in America never quite took off. The procedure is expensive, insurance doesn't cover it, and, as I learned with regard to my knee, a $10,000 procedure could only offer a 50-50 chance of success at my age and late-stage of arthritis. If I were a young NFL player, it would be worth the investment to give me a few more years. The consulting doctor was honest, agreeing that it might only delay the inevitable. Inevitably I got my knee replaced about two years later.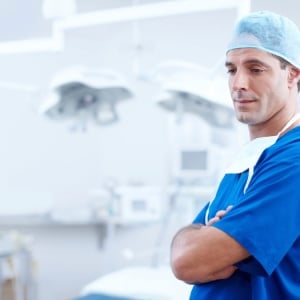 All this to say, one of my older-than-me clients developed excruciating shoulder pain despite the therapeutic stretching and mild isometric training she was doing under my supervision. She tried PRP to no avail and opted to spend a few grand for stem cells as the prices have come down drastically. And it 'worked'; that is, she felt better and was able to progress in her exercises and functions around the house. Cured? Hmmmmm
Confronted with more and more clients with joint diseases that might benefit from stem cell therapy, and with the latest findings on their real benefits – they act, like PRP, as growth factors and anti-inflammatories – and limits – they don't actually re-create the desired tissues – it is harder to promote such expensive and unsure biologics. Yet, I am open to more studies.
Thus, when this one on the varied effects of rotator cuff (shoulder) stem cells compared to stem cells from the Achilles tendon, I jumped: let me get some positive data to suggest to some of my existing clients with cuff damage. (I know it sounds like I injure my clients but, for the most part, being older, they got these on their own. However, I did contribute to one woman's by having her do overhead snatches with a dumbbell within her capabilities but obviously too much that day. Interestingly, it was her dominant arm and she didn't have an acute 'tweak' so much as she did note that it didn't feel right. Turns out, she developed, like me, an acute frozen shoulder.)
One element to the study is the opening gambit, that shoulder stem cells seem to more readily become fatty tissue (adipose/adipogenesis refers to fat formation) whereas those of the gastrocnemius, or Achilles tendon, are more apt to grow into muscle/tendon tissue. This would explain why many cuff injuries, upon surgical inspection, demonstrate fatty infiltration making the muscle appear intact but is truly of lesser functional quality. This happens, by the way, in other areas of the body, too, but this study is only comparing shoulders to calf.
As you can see, very few stem cells in the shoulder become muscle and, while this was done on mice, which have shoulders similar to ours, this might limit their utility as a therapy despite my client's success. The researchers suggest, therefore, that clinicians consider using the stem cells from other parts of the body, or even from other sources (fetal tissue is out, so that leaves placental tissue.)
In conclusion, there are many studies that demonstrate the benefits and utility of stem cell therapy for many musculoskeletal problems. This, this and this one are just a few. Many reputable non-profit hospitals and organizations – Mayo Clinic, Healio – are willing to consider and offer this treatment for advanced shoulder issues. Again, it's expensive and there are fewer guarantees than for older treatments, but it's way less invasive, requires less down time to recover and rehab, and may work for you…but not for you. At least, though, you have a little more information about it than you did before you read this analysis.
Thanks.
Comments
comments