I have written many times such as here, here, here, here and here on this topic inspired by different articles and studies, so why not revisit the topic one more time, maybe one last time. So this article from 2010 raises hope that maybe we can summarize the information and move on to the next topic despite its age.
Why would I resort to an article that I read nearly a decade ago and wrote about?
The answer is pretty simple: not much has changed since then. The research and data, inspired by two prominent writers and researchers in this area, Christopher McDougal and Daniel Lieberman, has been expanded only to find that,  yes, biomechanics of running do change as people reduce the shock-absorbing thickness and design of most running shoes, but at the expense of a new set of oftentimes just as challenging and debilitating injuries.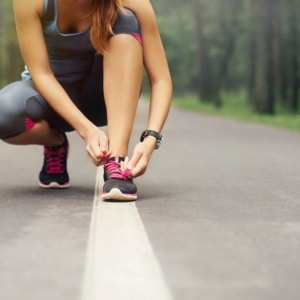 While we know that barefoot or minimalist-shoe running does change gait to a more mid- or fore-foot stance, we also know that this style of running is hard to re-adjust to, especially for serious distance runners, and often leads to ankle/foot and calf/Achilles strains.
As for the first – re-adjusting running style – many studies have looked along that line to reduce impact forces – believed to be the primary source of running injuries – by both shortening stride length and altering braking forces the leg has to absorb. Traditional running shoes, with padded, flared heels and less-padded, flexible forefeet, invite runners to hit on the heels and roll off the ball of the foot. However, this comes with longer stride lengths and greater impact forces the knees have to handle. Barefoot/minimalist running, on the other hand, has softer landings but, due to the shorter strides, more of them.
Thus it's likely that the cumulative forces are similar, suggesting that maybe those acclimated well – the key word – to running in whatever shoes they run in will be less likely to incur running-related injuries.
In other words, if you wear regular, traditional shoes, and don't get injured, you're probably biomechanically well adapted to be a long-term distance runner. My good friend of over 48 years took up distance running in traditional shoes at age 40 after having been a soccer player. He incurred some knee pain within the first 6 months of his new sport. At 71, he's still running pain free after doing quad strengthening exercises at home after the initial experiences of pain. That's well-adapted biomechanics.
Likewise, Zola Budd, the great South African Olympic distance runner, grew up, trained and competed barefoot even on man-made roads. As she aged, she's added shoes to her attire but made a name for herself as a real barefooter. One would have to agree that she, too, was biomechanically well-designed to run distances at high speeds barefoot.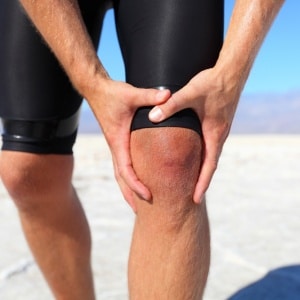 The rest of us, perhaps, are simply screwed.
Now, as to injury types and rates, again, the evidence is mounting that barefoot/minimalist shoe running does have its risks. The primary recommendation for those considering a change is to take your time, reducing mileage per run and per week for several weeks, gradually adding to each but not both over several months time.
Hence, as I said above, for serious distance runners, this prescription is not very palatable. Unless a  victim of regular injury, most will not be patient enough to consider this tedious adaptation process. Word of warning: if you don't follow it, you'll have more pains than most shod running injuries are apt to cause.
In sum, re-read the article I introduced at the top of the page. It may sound super scientific but if you or one of your friends or clients are considering the transition to minimalist running, a healthy dose of data might make the difference between following the crowd or watching from the sidelines.
Comments
comments