I receive occasional offers from other bloggers to include or add onto my site as this sharing boosts one's own visibility on the web. I vet them for content and redundancy – that is, if I've already addressed a topic – as well as readability. The latter pertains to it complexity or lack thereof. Some, in fact many, bloggers keep things so simple they appear to be writing to those who have trouble reading small-town newspapers. I give on-line readers of fitness-related blog posts a little more credit in their abilities to discern value and merit in professional advice.
Thus, when I read this blog, I felt it would be worth sharing in its entirety. For one thing, I don't dabble in technology, especially in the use of apps, especially in the context of disease management. For another, sometimes it's just a good reminder to those who are dealing with this particular disease – diabetes – to hear again what is prudent and money-saving advice. Read below and note my commentary in colored print:
5 Ways Technology Helps Manage Diabetes on a Budget
When it comes to managing diabetes, your health is the most important thing. However, many people with diabetes have to balance their health with their financial means. At an average of $9,601 a year, diabetes care is costly. Luckily, there are a number of ways that people with diabetes can use technology to both improve their diabetes care and lower their costs.
Purchase a fitness tracker with a BestBuy promo code
Exercise improves your body's ability to control blood sugar and helps you lose weight, an important step for people with type 2 diabetes. But if you're not used to exercise, it can be hard to hold yourself accountable to a fitness routine and know how much exercise is enough. That's where fitness trackers come in. Fitness trackers like the Fitbit Inspire HR and Garmin Vivofit 4 include features like step tracking, heart rate monitoring, and reminders to get up and move. You can find budget-friendly fitness trackers at stores like BestBuy, and if you click here, you can find promo codes and other ways to save. Depending on your health insurance policy, wearing a fitness tracker could even score you premium discounts and other rewards. Of course, wearing a tracker or downloading an app is meaningless if you don't use them properly and if you don't track the results of their data collection. Knowing your blood sugar or how many minutes you move throughout the day is useful for overall health, and especially if you have pre- or full-blown diabetes. But simply knowing these numbers and disregarding the other components of self-care, especially diet, is insufficient management of the disease.
Never forget medications with pill tracking apps
Do you have trouble remembering to test your blood glucose levels or take medications? A medication management app like Medisafe Medication Management or MyMeds will send you push notifications that remind you to stay on schedule. Even if you don't have a complicated medication regimen, you can use a pill reminder app to stay on top of the supplements you're taking to meet nutritional needs or lose weight. If you are taking supplements to aid in weight loss, be cautious. While it's smart to lose weight when you have type 2 diabetes, not all supplements are created equal. While some supplements like those containing polyphenols are safe, others may have ingredients like diuretics that could harm your health. Be sure to research the safety of any weight loss supplement and talk to your doctor before adding it to your regimen.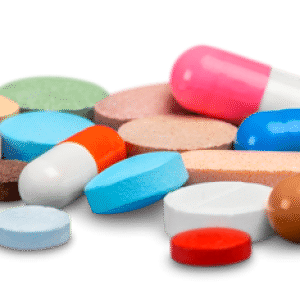 Let's be clear: most health supplements fail to reach the active component levels of studies that presume to show those components may help manage disease. This is because the US Congress passed a law in the early 1990's that gave a virtual carte blanc for supplement manufacturers. This allowed them to get by with making squishy health claims and avoid almost all FDA regulations unless some health-damaging incidents can be pinned on the manufacturer. Until this gets corrected, all of us will be confounded and confused by supplement makers. But those with a serious disease like diabetes need to take extra precautions when dealing with non-pharmaceutical grade pills or drinks.
Shop around for diabetes supplies
Diabetic supplies like test strips and lancets add up. While some people ration their diabetes supplies by reusing supplies or testing less frequently, doing so can be risky. Instead of skimping on supplies, shop around to find a better deal. Many online retailers offer lower prices than your local pharmacy, especially if you purchase supplies in bulk. Amazon, for example, has cheaper test strips than many brick-and-mortar retailers. If your current brand of diabetes test strips is too expensive, check GoodRx for manufacturers that provide a free glucose meter if you switch to their brand. Excellent advice. As much as big box stores can be convenient outlets for disease-managing supplies, on-line options, within reason, can be both cheaper and more convenient overall.
Use apps for healthy meal planning
Meal planning is a key part of diabetes self-management for people with type 2 diabetes. A diabetes meal plan helps you limit consumption of added sugars and processed foods while still eating meals that are satisfying and nutritionally sound. Counting carbs, calories, and fiber can be burdensome, however. Apps like MyFitnessPal and Daily Carb make it easier by allowing you to log food and track metrics all from a convenient mobile app.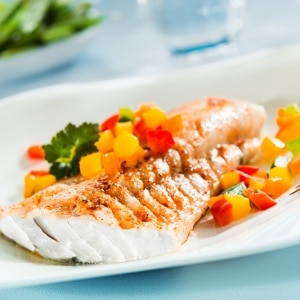 Food prep for overall health is tough enough in the modern era. It's not like mom is staying home taking care of the kids and household needs like it was in the pre-1970s. But nothing focuses the mind like the wrong end of a gun and diabetes is like a loaded gun: it'll kill you if you don't handle the situation right. So any help with meal planning is good help. However, if you find it hard to follow a strict diabetes diet, see this, this and this post to learn how and why my 2/3 diet can make it a lot easier for you. 
Track glucose readings digitally
The Daily Carb app includes a blood glucose tracking feature that makes it an ideal choice for diabetics. However, if you're looking for a standalone glucose tracking app, there are plenty of options. The Glucose Buddy app is one of the most popular diabetes apps due to its ability to pair with blood glucose meters and automatically upload data. Other options include mySugr, GlucOracle, and BG Monitor.
Technology is changing the landscape of diabetes self-management for the better. With tools like these, you can stay on top of your health in between doctor visits, provide healthcare providers with valuable data regarding your health, and save money doing it. Even if you think you have your diabetes self-management dialed in, give these tools a try. You may be surprised at just how big of a difference they make.
I don't know that technology is in fact "changing the landscape of diabetes self-management"; there's still the human factor. Given technology's powers for education and cost-savings, though, it makes sense to follow the guidance of our blogger's post. Give these tools a try….but also, make healthier food choices and get up and move around some.
Comments
comments