28 Steps to 28 Years of STEPS
This December 11, 2017, marks the 28th year in business for STEPS Fitness. It was originally founded by a college colleague, Kathy Alexander, and I in 1986 as a concept. We opened our first gym in 1989, so that's what I'd call our start date. Despite the corporate divorce in the early part of the 21st century, she needs to be acknowledged for helping to spark Nashville's interest in personal fitness training. That said, there are 28 other reasons STEPS Fitness thrives today. And here they are in no particular order:
1. Perseverance in the face of adversity – just as any new business owner has to have in order to be an established business
2. Diligence – in sticking to one's founding principles
3. Consistency – if you don't show up for work with the right attitude day after day, you're not in business years later
4. Bull-headed stubbornness – no entrepreneur exists without a ridiculous belief that he/she can do it despite the odds
5. Believers like Scott Kinney and Chuck Neff – both of whom were in the first group of trainers STEPS had and are still with me
6. Non-believers, like both my ex-wives – for different reasons and with different amounts of animosity or lack of faith, but I had to prove them wrong
7. Ivy – who came to work here as my assistant 12 years ago and has kept me, and most of the others here, sane if not entertained
8. Latina Davis – who came here about 10 years ago with a profoundly successful athletic career behind her due to a work ethic and steady demeanor unmatched by anyone I know, except maybe Bill Evans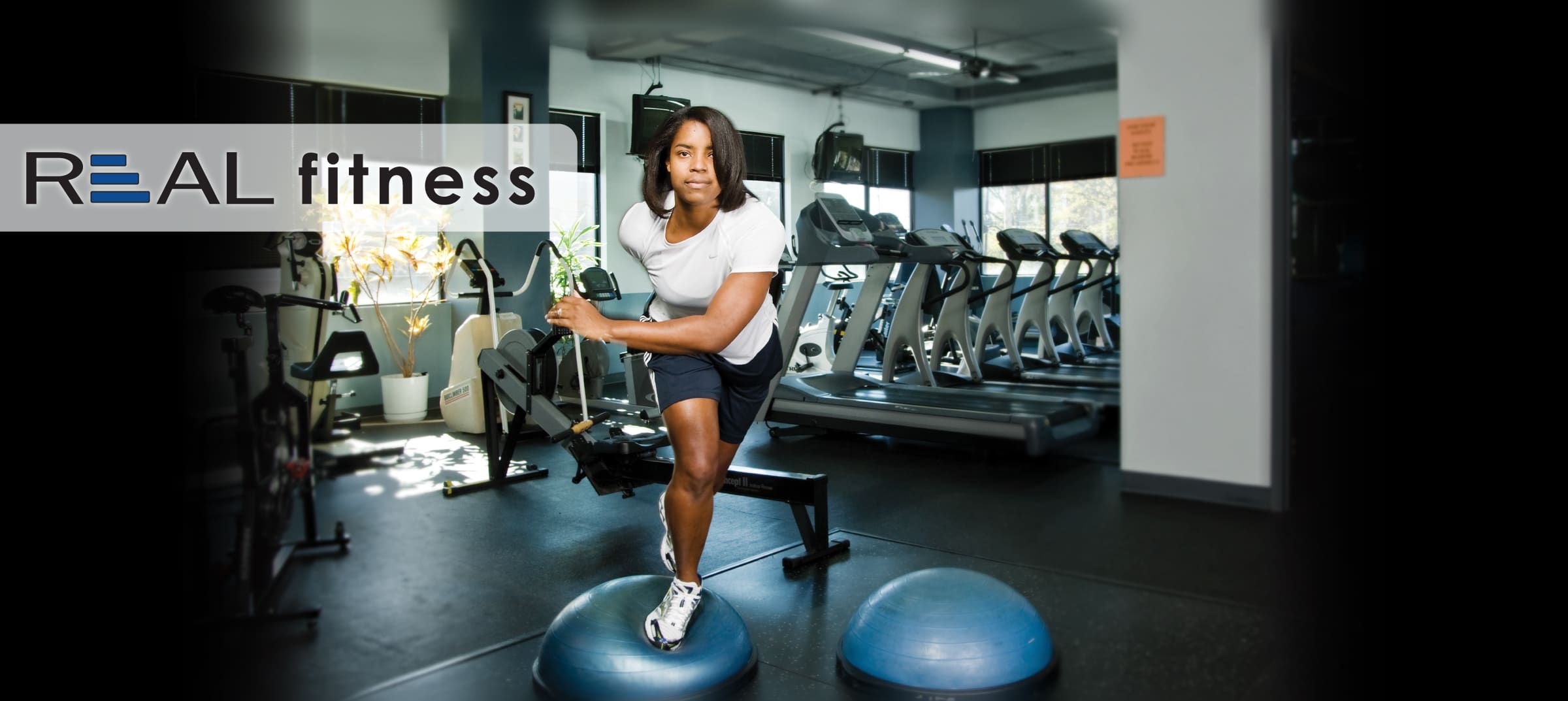 9. Dan DeFigio of Basics and Beyond – who came here when another gym closed and runs his personal training system out of STEPS – professionally and mutually profitably
10. John Payne, Ricky Armstrong and Stephanie Brooks – who came here when another gym closed and have thrived here while changing the manners of all the other trainers
11. Ted Welch – from whom we'd been renting since 2000 (until he passed away), who saw potential in the gym as it established itself within an office building and supported it in more ways than any tenant could ask
12. Darryl Casey, Kandice King, Colleen Bridges and many many other trainers – who had the faith and the desire to see STEPS succeed for their clients and themselves
13. My grandparents – who left me some money in their will to enable me to get through some very challenging times
14. My parents – who also left me some money in their wills to help me get over some serious recessions
15. My brother – who loaned me some start up money that I eventually paid back
16. Dr. and Friend Rowland Hawkins – who loaned me money each month of that first year until we were able to not just pay the bills but start paying him back
17. Dr. John Bruno, orthopedist – who not only repaired some of my joints but also served on my dissertation committee and referred some very fine clients my way early on
18. Susan Keffer – an old friend who started giving me accounting advice before opening the gym, then became a trainer for a while before returning to accounting, and remains a dear friend and accountant who's saved me from myself numerous times
19. Whitney Kemper – my freshman floor Resident Adviser who wisely helped me find an attorney, rather than be my attorney, so that we would remain fast friends through the various legal events of any business
20. Kathleen Kemper – Whitney's wife and an old friend who was a reporter for the now-defunct Nashville Banner newspaper and wrote a glowing story on January 2, 1990 about her experiences with a personal trainer at STEPS and got the ball rolling here
21. Some good old friends who provided their support, guidance, wisdom and encouragement along the way
22. Susan Simons – who started training a few months after we initially opened in 1989 and then got her husband, Luke, to join in the fun. Both are still training here even as I've gotten older
23. Kathryn Dettwiller – who started training in mid-1990 when her husband, Fred, convinced her it would help her back and she's still training with me and without back pain
24. Steven Greil – who also started in the spring of 1990 and has walked, talked and ate with me through thick and thin as friend and mentor all these years during our sessions and beyond
25. Mr. Haw Tae-Whae – my Tae Kwon Do instructor who instilled in me the first 4 points above and gave me his support and encouragement to win no matter what
26. Justin, Lydia and Sophia – my children for whom I probably worked more hours at their expense but who still love me, I hope, even if only half as much as I love them
27. Each and every client who's ever trusted me and/or any other trainer here at STEPS with their health and their well-being, knowing they have many choices nowadays and have stuck with STEPS Fitness
28. And finally, the 28 steps in the front of the building that continually bring professional fitness trainers and their healthy clients in the door each day of the week
Thank you all for helping STEPS Fitness achieve its 28th birthday…with many more to come.
---
Diet & Nutrition Research News
Swapping processed grains for complex carbs will reduce the risk of developing age-related macular degeneration of the eyes.
Consuming too much folic acid from supplements vs diet may actually increase your risk of colorectal cancer.
Body fat isn't inert; it generates hormones that signal other processes that cause inflammation and other problems that lead to diseases like diabetes and some cancers.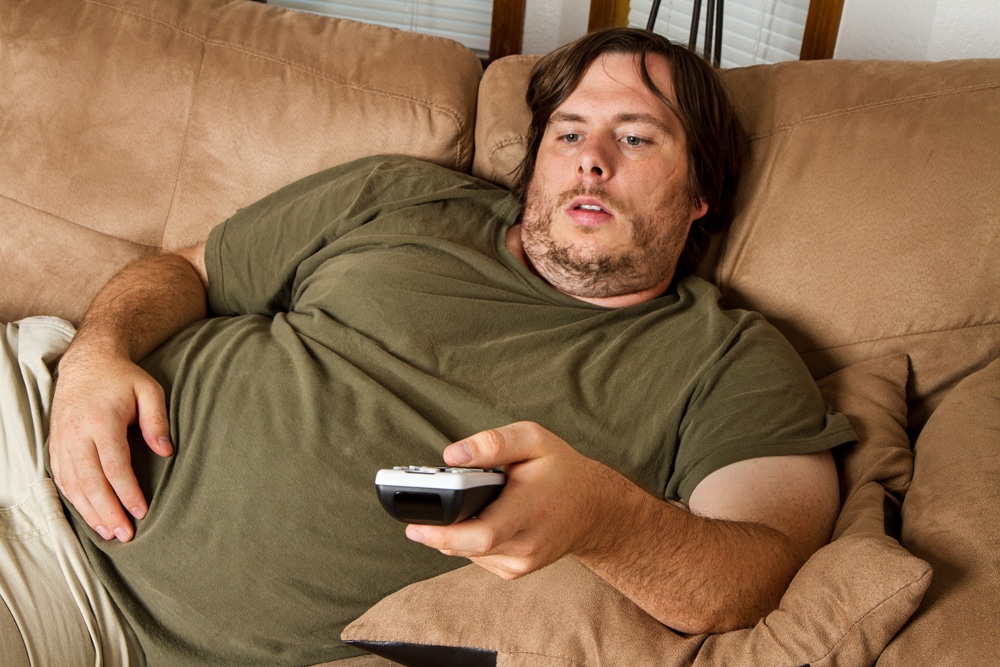 Tufts University studies continue demonstrating that seniors benefit from strength training at any age, can build muscles even in the elderly and reduce the risk of falls.
---
Depression-Proof Your Holiday Fitness
Below are excerpts from an article published in the neighborhood magazine, Belle Meade Living, that I wrote for the December issue, title "Here Come Those Nasty Holidays Advice Columns":
Train for gain. You have 3 weeks before Thanksgiving weekend starts, and 26 days before Christmas weekend begins, to whip yourself into shape. Yes, think of these events as, well, athletic ones, competitions between you and Newtonian thermodynamics. You know, the one about 'for every action there's an equal and opposite reaction'. If you know you're going to be eating more and moving less, try moving more and eating less, or better, between these two marathons.
Find ways to incorporate more movement (or at least the same if you've been staying active) and eating slightly less at other times to maintain some balance in your life.  Most Americans gain weight during this period because they sit around and eat more. Family and friends gather to celebrate in ways that reinforce sedentary gluttony. Plan for and against it.
Forgive yourself the luxury of a tasty sweet and keep in mind that the first cookie tastes every bit as good as the fourth, so enjoy it. Most of us are exposed to less healthy foods than we ordinarily eat during this period. Less healthy does not equate to taboo, however. A little of each special treat goes a long way to keep you from guilt and lack of fun. 
Eat a small, healthy meal that includes a moderately-fat  protein food  included a couple of hours before you attend a gluttonous party. Protein and fat act like time release capsules when it comes to hunger. You'd be better off with 2% or even whole-fat yogurt and nuts than low- or no-fat yogurt so as to modulate your desire to over-consume at the eat-a-thon.  It'll help you self-regulate intake.
Give thanks and express gratitude to friends and family for being who they are and not for what they give you. After all, that's what this time of year is all about. Sharing and caring, not taking and raking it in. 
And while you're at it, take this time to remember that many fellow Americans, and world citizens, do not have the means or luxury to experience the holidays as we the more fortunate do. Going back to Newtonian thermodynamics, for every good action there's an equal and opposite good reaction. It'll make the world a better place, for others as well as for yourself.
---
The State of Fitness in Nashville
Many organizations or media outlets try to 'grade' cities on a variety of criteria. Nashville, for example, is one of the fastest growing cities in America. We are home to the happiest college students right here at Vanderbilt. We have the number one location for brides to have their bachelorette shindig. And, in case you haven't noticed yet, we have almost as many fitness studios opening in every neighborhood and in every new high-rise, multi-unit apartment and condo complex as we do restaurants.
In and of itself, this is not a bad thing. After all, competition is what our society and economy is based on. Besides, there are so many more options where fitness is concerned than there were 40 years ago when it was the YMCA or running in the streets. This phenomenon is nationwide, not specific to Nashville. So how is one to choose between the many options and locations?
Far be it from me to tell you how to determine where you're going to exercise. But here are some guidelines to consider, based on other articles in the lay and professional literature, plus one that doesn't seem to get in the lists.
Proximity – it's got to be close or on your regular path to or from wherever you're apt to be at least twice a week

Convenience – this includes distance, accessibility in light of traffic patterns, ingress and egress, and parking

Clean – women tend to put more emphasis on this than men, studies show, but in the days of flus, communicable diseases, and general fastidiousness, we all should consider this

Equipment – men seem to care more about this but what's most important is that there be working equipment that meets the needs of a broad spectrum of the clientele. A power lifting gym may not be suitable for elderly women who want to manage fall risk.

Staff/Trainers – preferably college-educated in the exercise sciences, but definitely certified by a nationally-recognized organization. However they don't need to be buff and cut, slim and trim, or strong and flexible; they need to know how to work with the kinds of clients who patronize the place.

Finally, comfort – that is, it needs to feel, smell, hear and look right for you. Trust your gut. If you walk in and it doesn't feel right, if you feel unwanted, awkward, unattended to, then walk out. Any gym has to be comfortable enough that you will want to use the space, the equipment and the staff to your benefit.
After all, it's your fitness that matters, not the gym's.
Happy and Healthy Holidays to All
Comments
comments