A recent article about a research study raises once again the prospect that obesity, defined as >30 BMI or >25% body fat in men and >30% in women; or >40″ waist for men and >35″ for women, is a risk factor for heart disease, if not now, later.
But unlike some early references to the Obesity Paradox, as I've written about here, here and here, that suggested a healthy, fit obese person may indeed have a lower risk profile for heart disease than a thin, sedentary person, this one highlights a study showing that obesity in and of itself is indeed a risk factor. Is this really a negation of the Paradox or is it a projection into the inevitable future of many athletic overweight/obese people who do spend at least 30 minutes a day most every day of the week?
Researchers followed 6809 obese and non-obese participants in a multi-site study for 12 years. They found that baseline [metabolically-healthy obesity (MHO)] was not significantly associated with incident cardiovascular disease" but that, over time, almost half did develop metabolic syndrome, a precursor to heart disease. Normal weight and stable weight participants had a lower risk of getting heart disease over that time frame.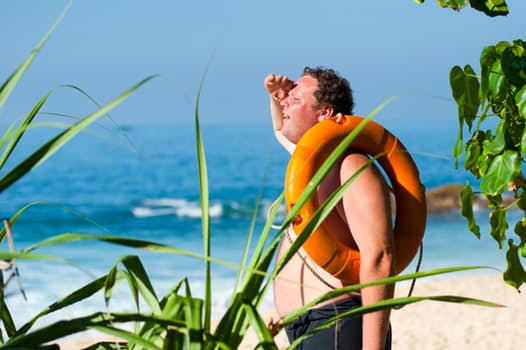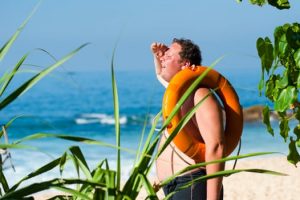 So what is the exact message they left readers with: that obese people need to watch that they don't become one of the two people with MHO to get heart problems. This is a specious declaration, especially since we don't know what percentage of non-MHO participants got metabolic syndrome.
In America, at least, a substantial percentage (about 34%) of people will get metabolic syndrome even if they are considered lean based on BMI. Based on body fat, which is associated with how well you regulate caloric intake AND how much you exercise, especially aerobic exercise, we might expect a different number.
But recognizing that there are lean and sedentary people who might have 'normal' BMI but be totally unfit and overfat, the reports on this study don't give us enough information from which to be afraid if we are obese and healthy.
Let's first acknowledge that MHO can be a function of genetics, where you might have some protection from early-onset heart problems. But it may also indicate that you eat well and exercise a lot but, due to genetics, are overfat. People in this category may be perfectly healthy even over the next decade if they continue watching their intake and their energy output via exercise.
Perhaps this group constituted the over 50% of MHO who did not get metabolic syndrome.
In fact, this is what they concluded: "Those who had unstable MHO had increased odds of CVD (odds ratio [OR]: 1.60; 95% confidence interval [CI]: 1.14 to 2.25), compared with those with stable MHO (italics are mine) or healthy normal weight."
So while BMI-rated obesity may predispose some MHO to heart problems if they are 'unstable', that is, if they continue gaining weight, those who maintain weight by some combination of diet and exercise may be at a similar risk for metabolic syndrome as normal weight people. The researchers conclude by suggesting that doctors reinforce weight management measures for obese people even if they are not currently demonstrating or presenting with metabolic syndrome elements.
I would suggest that doctors reinforce weight management measures for nearly every American who does not currently exercise at the minimum of 150 minutes/wk of moderate exertion or 75 minutes/wk of vigorous exertion. And that just because someone is lean now through high school and college and even beyond that, by the time they are in their 30s, when family and job interfere with most folks' willingness to spend the time to take care of their bodies, doctors would be wise to provide the same advice.
They should avoid judging the future cardiovascular health of normal weight patients any differently from that of their MHO patients.
Since age is the primary predictor of metabolic syndrome, let's not assume the MHO is at greater risk until we know if he or she has been doing what most Americans fail to do: stay in shape.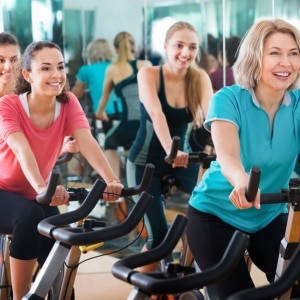 Furthermore, let's reward the MHO for doing so since carrying extra weight is challenging in its own right. And since going to the gym or hitting the trails is more emotionally challenging than it is for those of us of normal weight.
In fact, maybe all of those who hit the gym or the trails, and who watch our weight and our waists, should be congratulated for helping to keep healthcare costs down for all of us.
Comments
comments