February 2020
What Would Tiger Do?
Preventing golf injuries and improving performance are the main reasons golfers would even consider stretching. A literature review aimed to determine (1) what are golfers' current warm-up routines; (2) if there's an association between these and injury risk; and, (3) whether warm-ups help golf performance.
The study design is cumbersome so let's cut to the chase with the results. About 35-71% of golfers never or rarely warm up before play. Only 25- 30% always warm up. Moderately skilled golfers are more likely to warm up than novices or low-handicap ones. One study found that those who did 10 minutes of warm ups tended to have better average handicaps. Thus, 42% of pros vs 17% of recreational golfers warm up for more than 10 minutes.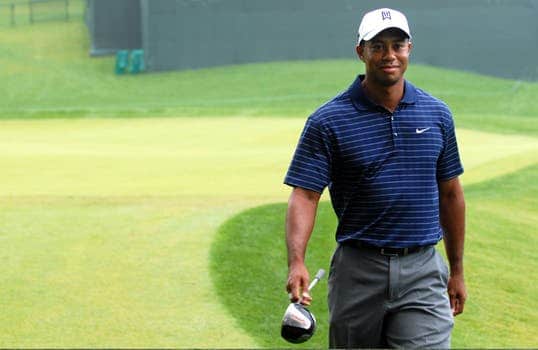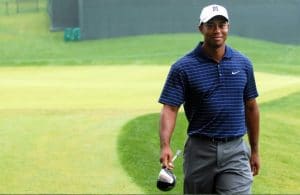 Pros tend to have the highest rate of injuries – about 3/player – with 50% of older duffers reporting an injury over the past few years. Most were minor  though nearly 25% of golf injuries required 1-6 months of time off the course. One study found that warming up for 10 minutes or more yielded the lowest rate of injury – 0.43 vs 1.02 injuries/golfer. Only one study found pre-play stretching activities was associated with increased risk.
As far as performance variables, static stretching might lead to a decline in shot quality compared to dynamic warm-ups (DWU). The latter also improved 'smash factor ratio' (ball velocity/club head velocity); a 'functional resistance band warm-up' was better for smash factor ratio than a traditional DWU, though the latter did help accuracy and club head velocity.
Definitive warm-up recommendations may not be available until more research is done, but the evidence does suggest some is better than none.  
JSCR Dec. 2019
The Lasting Effects of Pain on Function
Joint and muscle pain can often be managed pharmaceutically, therapeutically and/or surgically. However, evidence has demonstrated that residual effects from a pain episode can persist, and these could impact both current and future musculoskeletal performance and pathology.
A study led by one of Australia's most influential physiotherapy researchers, Paul Hodges, attempted to gage how pain and the removal of pain impacts movement patterns of the upper body. They taught subjects a reaching movement using a robotic arm to reach and grab. Electromyography (EMG) of the various shoulder muscles was compared to a non-pain and an artificially-induced pain (using a hypertonic saline injection into the anterior deltoid muscle of the shoulder) condition. Subjects verbally rated the intensity of pain (~4/10) after the injection.
Compared to baseline performance, lower movement accuracy was noted in the pain condition; however, speed of arm movement, initially slow, adapted quickly as the experiment proceeded. EMG showed altered patterns of muscle activation and motor strategies in the pain condition. Even after pain was reduced via a wash-out period, some motor strategies persisted.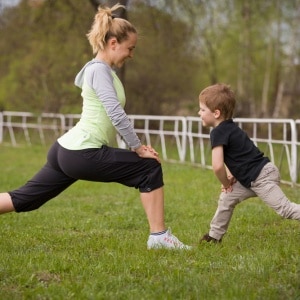 Since studies have shown that just a 1% increase in knee abduction is associated with a 6-fold increase of osteoarthritis 6 years later; and that a single pain event of the knee can cause the medial quad muscle to not fire properly even after resolution of pain occurs, the authors emphasize that continued retraining is necessary to mitigate problems down the road.
MSSE Nov. 2019                                
Tid Bits
A University of Buffalo study reported that, of a subject pool over 11,000 post-menopausal women, those who slept less than 5 hours/night had lower bone density of total body, hip, neck and spine. They also had "22% and 63% higher risks of experiencing low bone mass and osteoporosis of the hip" and similarly for the spine. It was recommended that women should strive for 7 or more hours of sleep/night.                                                     Health Canal Nov. 16, 2019
A study reported in the International Journal of Cardiology (Aug. 2019) had 164 adults with high blood pressure eat each of 3 diets for 6 weeks. They all caused a marker of cardiac injury and a measure of systemic inflammation to drop. The diets were the DASH diet, long-recognized as effective at lowering blood pressure and cholesterol; another with 51% of calories consisting of high-quality carbs; and a high-protein/low carb/. high healthy unsaturated fats. Each diet included lots of veggies and fruit, demonstrating that this kind of diet "reduces injury to the heart."                                                                                              Cleveland Clinic Heart Advisor Dec. 2019
Like many addictions, there are neurobehavioral components that factor in. That is, "addicts tend to repetitively and habitually lose control of their behavior and present the impulsivity trait on personality tests." There is often an impulse control issue, too. Exercise addiction has also been linked to higher neuroticism scores. But what's the difference between exercise addicts and regular exercisers? A study in China employed a go/no-go model to test the range of differences on a variety of personality measures between exercise addicts, exercise non-addicts and non-exercisers. They found that addicts tend to score higher in neuroticism, have overactive reward systems and underactive inhibition systems. The overall differentiator, it was concluded, is the latter, it seems.                                                                                                                                                      MSSE Sept. 2019
Comments
comments