November 2021
How to Catch Your Breath….and Why We Bend Forward
While trekking one of the trails of the Grand Canyon this past May, I found myself sucking wind on the long uphill climb. And wondered, why do I bend forward propping myself up with hands on knees, like any athlete who's winded after a hard race or event, when standing tall should enhance air – and oxygen – uptake. Google explained it this way via several articles:
A study actually compared leaning forward vs standing tall with hands behind your head. It found that heart rate declines faster and to a greater extent leaning forward. This is important as it allows you to recover faster during an event that has built-in breaks, such as during a game.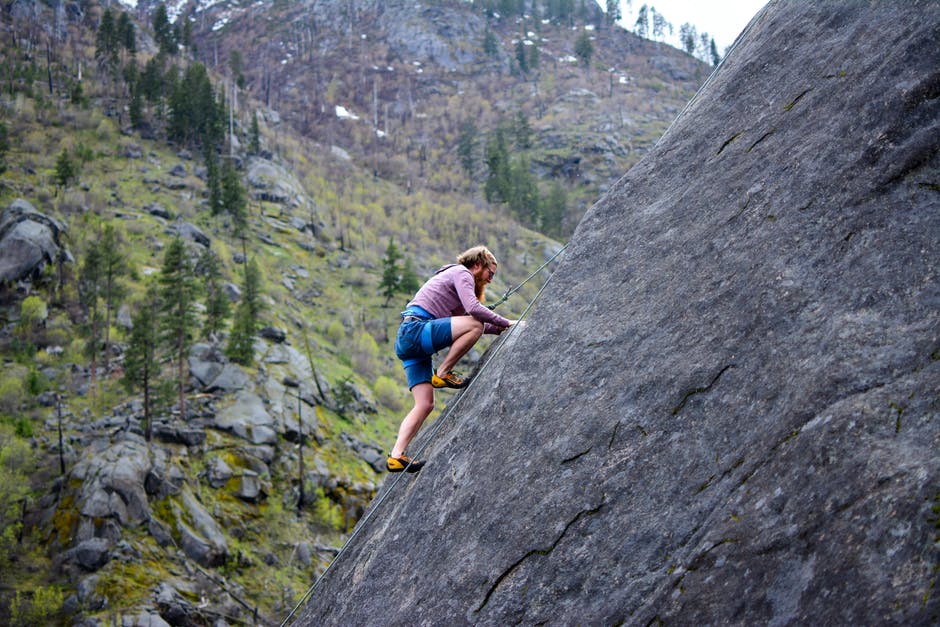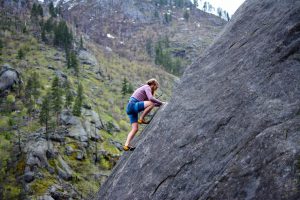 Here's how it works. When you're tipped forward, it positions your breathing muscle – the diaphragm – into a slightly better position to take more air into the lungs. 
It also allows your abdominal muscles – which act as the force-producers to move the bellows (diaphragm) – to move more carbon dioxide out of the body as you exhale. When you remove CO2, you reduce acidity in your body and muscles, buffering the lactic acid the muscles created during the intense effort. That speeds the return of heart rate toward baseline.
One theory is that the "hunched-over position may also relay the message to your brain that it's time to relax" despite the competitive circumstances around you. This depresses the sympathetic nervous system – the flight-or-fight mechanism we have that responds to stress and offers a shot at survival. And this, then, helps the parasympathetic nervous system – which manifests during calmer states of being – to slow breathing and relax muscles. And now you know the rest of the story.      
Men's Health Magazine Aug. 2015
Build Bone and Muscle to Reduce Risk of Falls
A recent study, recognizing that resistance training (RT) is one of the best, most organic prophylactics to the natural decline of both muscle and bone mass as we age (estimated at 1-2% loss per year after age 30!), looked at the potential benefits to older adults by adding creatine (Cr) supplementation to a RT program. Cr is a natural component of muscle that our body synthesizes from our diets. But a diet low on meat intake, which many older people follow for cardiovascular health purposes, or the aging process itself might warrant supplementation as we age.
Providing creatine (~8 g/day) during a 1-year, 3/wk whole-body RT program for 53 healthy older adults (>50 y/o) helped them gain significant lower-leg muscle density and bone (tibia) mass compared to a non-supplemented placebo group. These results suggest that a low-cost over-the-counter creatine supplement might accentuate the well-known benefits of a well-rounded, comprehensive and consistent RT program. While a staple in the weight room for athletes, especially strength and power athletes like football players, etc., Cr is not a customary supplement for older adults despite several studies demonstrating its value.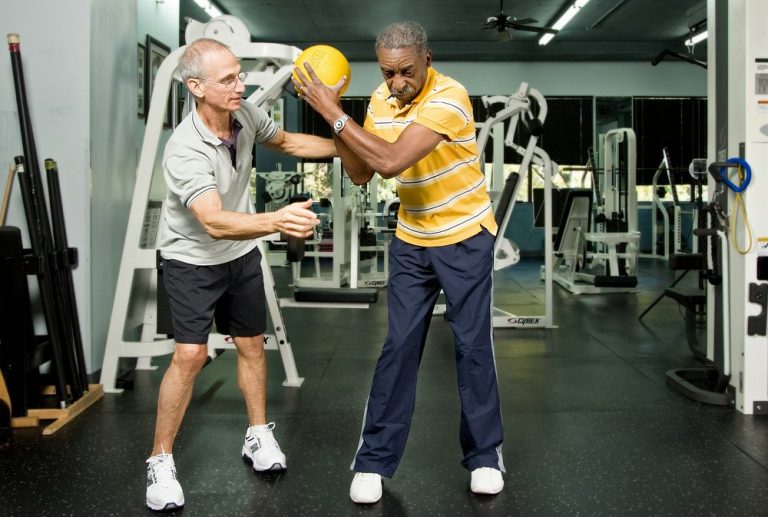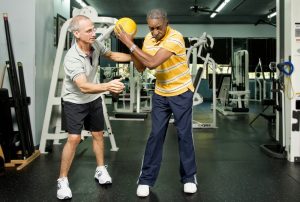 What needs to be done next is to investigate Cr supplementation to a cohort of older adults who do and do not engage in RT, and follow them long enough to ascertain its benefits against real-world falls and fractures. Unfortunately, getting older adults to do any, let alone resistance, training exercise for years on end is a tough task.    
MSSE Nov. 2021
Tid Bits
A study out of Finland found that tourniquet use had no detrimental effect on the outcome of a knee replacement as measured on the Oxford Knee Score. In a head-to-head analysis, those who had spinal anaesthesia with a tourniquet (SA/T) had better outcomes than those who had general anaesthesia with a tourniquet (GA/T.) There were no differences in adverse events though tourniquet use yielded better and quicker improvements a year out.                                       JBJS Oct. 2021
With age, some things sag, like skin, and others get stiffer, like aortas. And stiff aortas increase your risk of cardiovascular events, dementia and death. Excess weight accelerates aortic stiffening. A 20-week study of older obese adults divided them into 3 groups: eat as usual, moderate calorie restriction, intensive calorie restriction; all were to walk on a treadmill 30 mins/d four times/wk. All dieters lost weight compared to the no-diet group but "only the moderate calorie restriction groups showed significant improvements in measures of aortic stiffness." Everything in moderation, right?                                Tufts Health&Nutrition Letter Nov. 2021
A long-running battle between those who find that overweight and obese people can be metabolically healthy, even as healthy or healthier than lean or normal-weight people, and thos who don't is still…a battle. Sometimes referred to as the "Obesity Paradox" – where higher levels of fitness provide a measure of protection against metabolic and cardiovascular diseases (CVD) despite excess body weight equal to or better than being sedentary lean or normal-weight – a recent study that followed 9500 people for 17 years found that metabolically-healthy overweight/obese subjects "had higher CVD risk than metabolically healthy normal weight individuals…Even if your overall health is good, extra weight may increase your risk for cardiovascular disease."                                            Tufts Health&Nutrition Letter Nov. 2021
Comments
comments