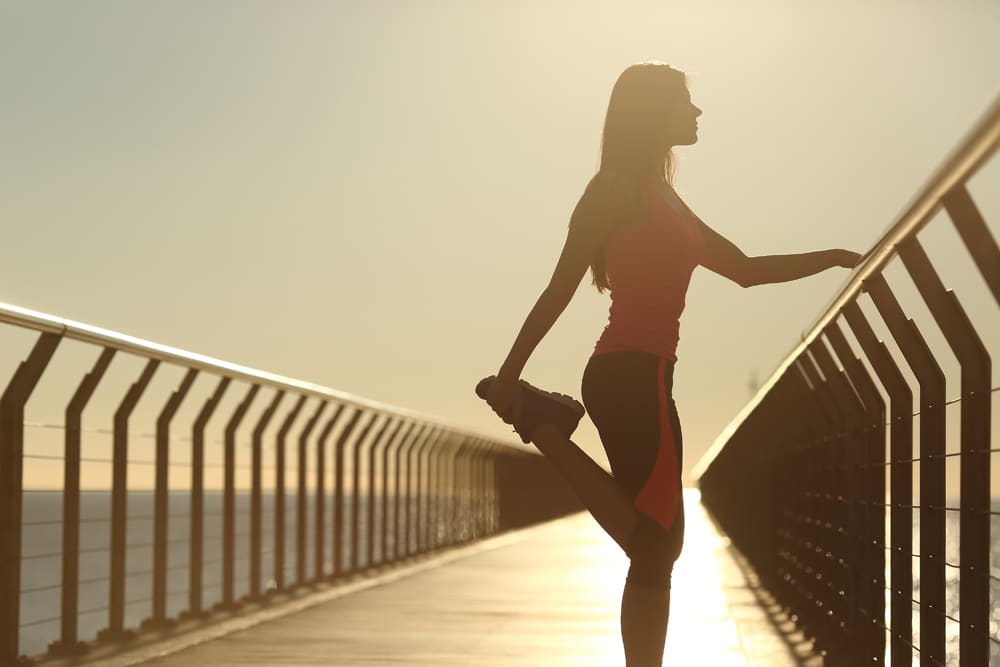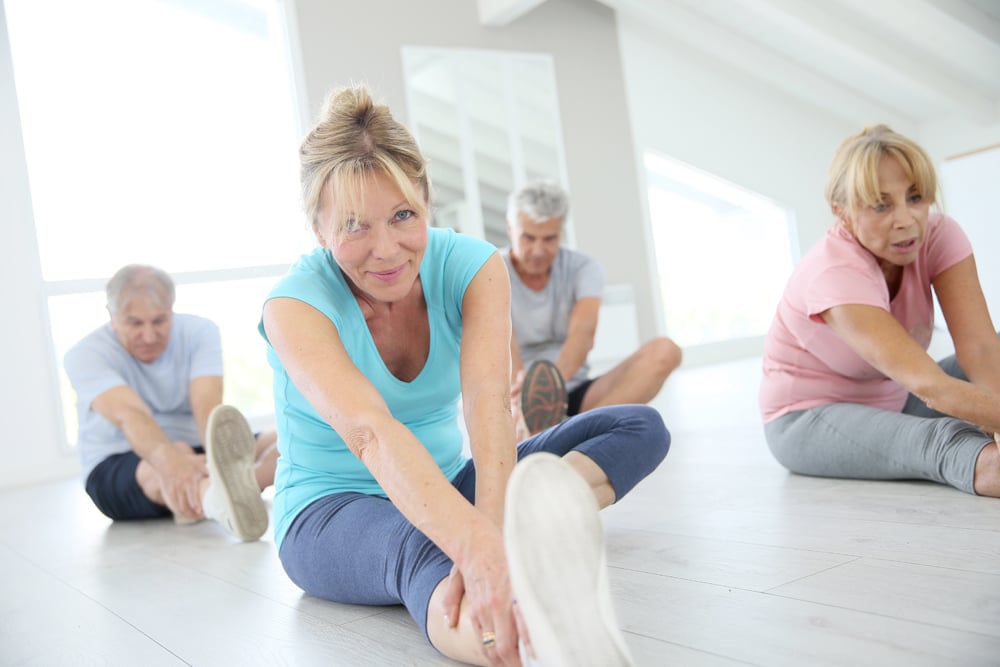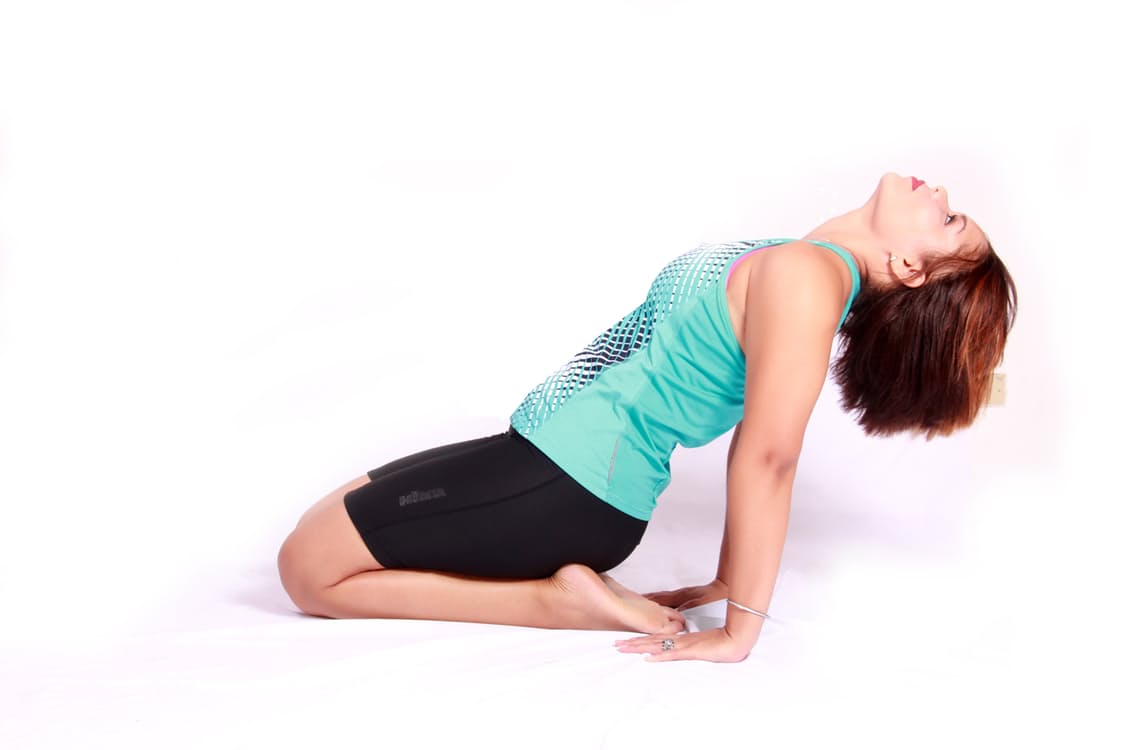 What's the common theme in these pictures?
No, guys, it's not that they are all women stretching. Jeez.
It's that they are all stretching exercises. And they are variations of ones many exercisers do before or after a run or a class. But if you buy into stretching for reasons other than what it can really do, maybe you're paying too much.
A recent New York Times article raises the issue of the benefits, and science, of stretching which I have previously written about here, here and here. This one takes stretching further – it reviews business models based on personalized stretching sessions. The question is, do these sessions really work?
Based on the research on stretching, I could critique the model. After all, the proprietors are clearly pumping up its benefits while pretending to be scientific about it.
We must first ask what the benefits of stretching are?
First and foremost, most people believe stretching improves your flexibility. Flexibility is the ability of muscles, tendons and ligaments to allow normal range of motion (ROM) at a joint. Thus, stretching improves ROM. However, the science is ambivalent on this.
Studies of one of the primary stretching techniques for injured people – Proprioceptive Neuromuscular Facilitation (PNF) – have found that it does improve ROM but only for a brief time; really, a moment – less than an hour. Now, over time, if done regularly and under proper guidance and intensity, your ROM does increase maybe up to 10 degrees. A caveat here: if you had an injury or disease that impacted ROM, stretching can help restore normal range of motion; if you are healthy and have not had any serious problems related to reduced flexibility, stretching may not help.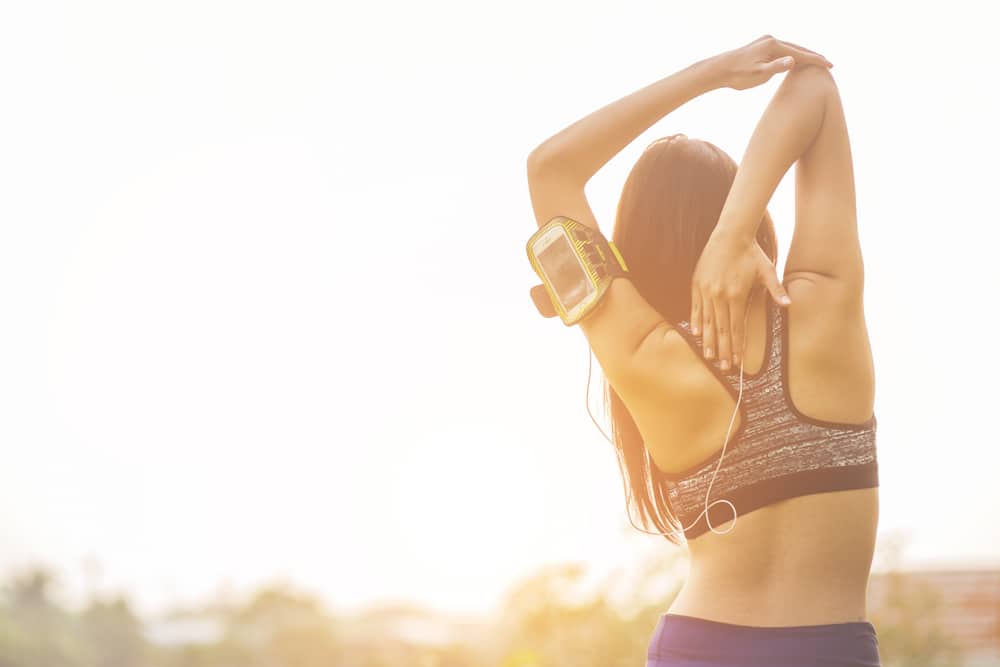 Second, and maybe more importantly, stretching may not be the best way to increase ROM, even in unhealthy, i.e. injured subjects. I recall attending an American College of Sports Medicine Annual Convention years ago where there was a session on flexibility prior to adding more to their regularly-updated Guidelines for Exercise Prescription manual.
The moderator noted that athletes who'd injured their groin muscles, their adductors, recovered faster, with greater ROM and greater strength that conferred more resistance to future injury by doing strength training vs the group that did only stretching. This makes sense: if a muscle is gradually trained to apply force over greater joint angles, the muscle will 'learn' to accommodate those angles and will have enough tensile strength to resist damage at those angles. Thus, stretching alone may be less than effective for increasing ROM let alone reducing risk of injury.
Finally, the moderator, after going through what was known at that time based on the literature, concluded that stretching is and should be done to make you feel good. That is, stretching may not prevent injury, may not help you recover from injury, may not actually make you more flexible but does, if done properly, feel good.
So that's the caveat at the end of the New York Times article: it may hurt to do it but it may be a hurt worth putting up with if it makes you feel good.
So that's my caveat here: if it feels good, with a slight sensation of strain but not enough to feel pain – what I define as a 6 on a 1-10 scale where 1 is no pain, 10 is major tearing of tissue – then by all means do it. If your ROM is hampering your ability to do what you need to do in life or sport or job description, then by all means do it.
But if you spend a couple hundred bucks a week having someone just stretch you – and I feel this way about yoga, too – don't do it. You'd be more healthy and would be more functional and maybe even less overweight by spending those two hours walking briskly or doing resistance training.
Stretching afterward.
Comments
comments