America's, and now maybe the world's, obsession with weight is reaching critical mass, so to speak.
As many diseases associated – notice: not caused! – with excess weight drain the coffers and the lives of many, states and individuals, the obvious target for intervention is somewhere between the table and the mouth.
But weight loss, as I've written many times in previous blogs, is not only not easy; it's often impossible to achieve and sustain.
Here's an article about a research project that declares in most simplistic terms that a simple change in diet – adding more fiber (up to 30 grams/day) – is all you need to lose weight, but read the details and cool your jets. First, the study was done on individuals at risk for Type 2 diabetes. Second, it compared a higher fiber diet to a more complex, American Heart Association (AHA) diet of reduced this and reduced that, mostly reducing calories. Third, the results are not that outstanding despite it being a real-life one year study.

CBS New Video: One Thing to Add to Your Diet If You Want to Lose Weight
High fiber dieters lost 4.6 lbs/yr vs the AHA dieters losing 6 lbs. If the high fiberers had reduced their blood sugar levels and not gotten Type 2 diabetes, we'd say this is a clinically-significant diet, but that was not the case.
On the contrary, more high fiberers got diagnosed with diabetes than did AHA'ers, 7 vs 1, respectively. Not a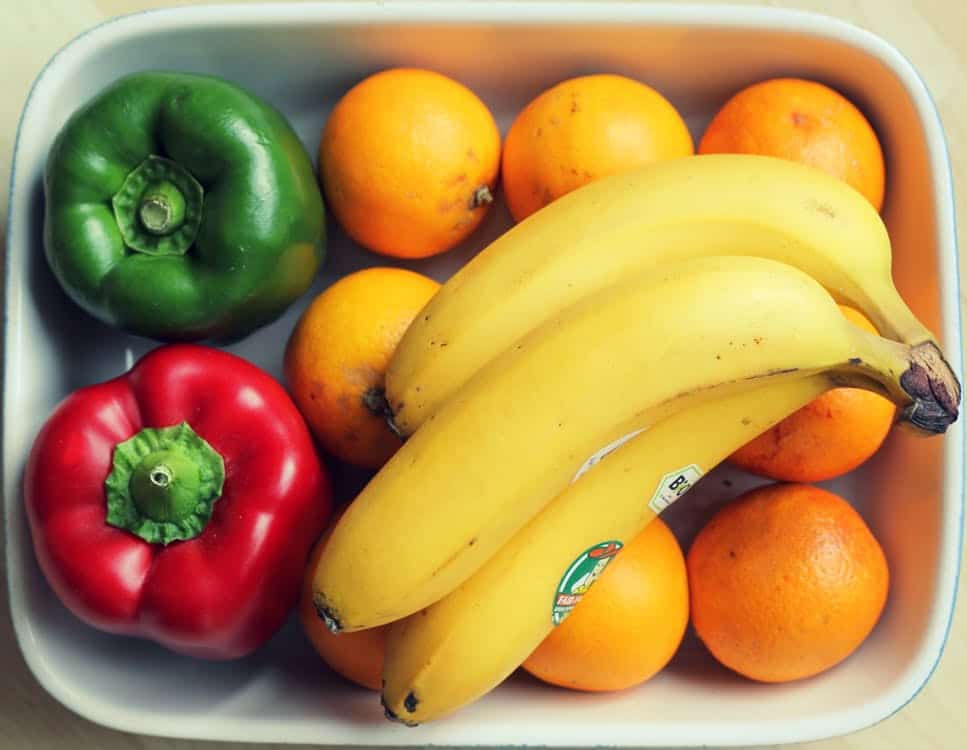 resounding victory bell for high fiber dieting. Furthermore, the difference of 1.4 lbs over the year's time is not sufficient to warrant a rush to eat more fruits and veggies let alone high fiber cereals especially since the weight loss difference was not in favor of the high fiber anyway.
I'm not saying high fiber dieting is bad or wrong  or useless.
Despite recent studies showing it does not do much to lower your risk of heart disease, there's still some evidence to show it's useful against GI cancer risk. But it's worth understanding that the statistics of this study do not warrant the headlines. Especially the headline that declares the "ONE THING TO ADD…." bull.
So what should you add, or subtract, from your diet to lose weight? The simple answer is, add foods that come in their natural state such as fruits and veggies and unprocessed animal meats (and dairy products without added sugars) and subtract processed foods especially those with added sugars and fats.
The recent hubbub about eggs, cholesterol, and even fats in the diet brings up another issue.
After over 30 years of vilifying fats, especially saturated fats found in animal products, the US official food monitors – they don't regulate, only suggest – came out with a statement that, effectively, the cholesterol laden foods we've been warning against, such as eggs, does not cause a rise in cholesterol in the body.
And while they are unwilling to declare eating saturated fatty foods are not taboo, they went a step further – actually beyond – what they are supposed to be addressing and went political, environment, and ethical: they suggested we eat less animal foods so as to preserve the environment for the sake of sustainability, not just here in America but for those around the world who are contributing to our luxurious and gluttonous lifestyles. But, again,  allow me to discuss realism here.
Unsaid, or at least untouted in the media, is the caveat about cholesterol-laden foods, many of which are if the form of saturated animal fats that eating too much of these foods, if it leads to weight gain, is going to contribute to high blood cholesterol and heart disease. Yes, you must still watch HOW MUCH YOU EAT.
Why? Because, no matter if you add fiber, or follow the AHA diet, or add eggs and bacon to your diet, if you eat more calories than your body needs to survive doing what it does most days of your life, be it sitting or running laps, you will tend to gain weight.
What a good personal trainer will do is help you make sense of the headlines and the research.
At STEPS, we try to do that by being honest with you. Some of us are programmed to gain it faster and easier than others, while some, especially males and especially younger people, are more able to keep from gaining it. But follow the headlines, and you'll surely find yourself gaining faster than your lose. But with sufficient amounts of properly designed exercise, and sufficient monitoring of food/calorie intake, you'll be able to keep weight gain from occurring and maybe even lose weight for the long haul. I'll repeat again, for those who've not read previous posts, that exercise won't help you lose a lot of weight but it is essential to keep the weight you've lost by dieting from coming back.
So if you want a headline about weight management that rings true and is science-based, try this on for size:
Eat whatever foods you want, just eat less of them in the aggregate. And move more, even if it's in small doses and not too vigorously, even if you are currently engaged in an exercise program. Finally, SIT LESS!
Comments
comments