One would hardly expect to hear an exercise professional writing on an exercise and wellness blog question the value and benefits of exercise when it comes to cancer prevention. But, despite the good news from this article – that exercise provides at least a 20% reduction in many cancers' risk – I like to be realistic here.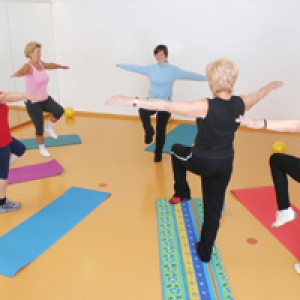 While it is very likely for a variety of metabolic and physiologic reasons that the benefits of sufficient minutes per week of moderate to vigorous exercise helps reduce one's risk of several cancers, it is also very possible that those of us who exercise are genetically fortunate enough to be able to do many minutes per week of said exercise on many levels.
There are at least three but more likely more reasons that genetics impacts one's propensity to be physically active. The first, of course, is one's overall state of health. This includes one's lack of debilitating disease as well as one's ability to benefit from a particular modality of activity. (For this discussion, let's equate activity and exercise although there are good reasons to do so cautiously.)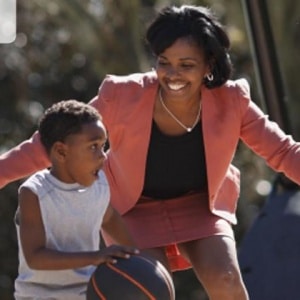 Obviously if you are born with  or early in life develop a disorder or disease that detracts from your ability to exert yourself vigorously, even to be able to play with your friends outside or at school – think a neuromuscular (Down's syndrome or cerebral palsy) or musculoskeletal disease (rheumatoid or juvenile arthritis) – you will be off to a slow start in deriving benefits of exercise when your body is in its most anabolic stage of growth. This, then, may diminish the potential gains that may establish both a healthy constitution as well as a positive association with exercise going forth into adulthood.
Second, there are influences post-birth, with some suggestion even while in the uterus, that what you are fed via your mother or after you're born may impact your tendency to be overweight or obese. If so, not only does that impact your health right away with the stress on the heart and joints but it may set up a low-grade inflammatory condition that follows you through life only to be accelerated by other habits you accrue as you age. Furthermore, if you're overweight in early childhood, by genetics or environmental influences, you will generally have a more difficult time moving with your friends and family and may also develop some life-long aversion to trying to be active. Many an overweight person will tell you of the shame of putting on a bathing suit or performing in gym classes that drove them away from being an active adult.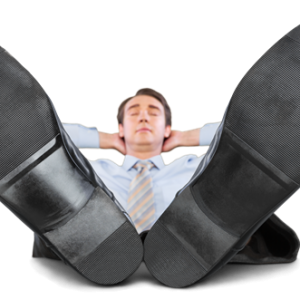 Finally, for this discussion, though not the last reason one might not be an exerciser who could benefit from its effects on cancer risk, there is the psychological aspect. One might argue that most of our psychic power to engage in and commit to being an exerciser is a post-partum inclination we all can develop. But I've already alluded to how genetics or early environmental influences can impact one's desire and motivation to be active. But I'll take this one step further, based on raising three kids and training hundreds of people over the past 40 years both in Tae Kwon Do and as a personal fitness professional: some people simply do not enjoy or thrive from being vigorously active. This is not to say they can't be forced to by peer pressure, parental support, authority such as teachers or drill sergeants; but it does say that those folks may not continue beyond those external motivators to become internally motivated to be active on their own. This lack of motivation may or may not be genetic per se but just as some kids come out of the womb as thinkers, artists, or athletes, some may come out as relative slugs.
In conclusion, though again, not the end of the story, cancer prevention is a good thing and if exercise reduces your risk, by all means, that alone should be sufficient motivation for many to initiate or continue an exercise lifestyle. But I do want my fellow exercise professionals – academics and personal or group fitness instructors – to understand that we are lucky at birth and from early childhood to be able to have lived an active lifestyle. Some of us have had to contend with demotivators such as those described above and some of us have conquered various diseases and conditions that otherwise would have made us non-exercisers. But a little empathy and understanding for those who did not, cannot or would not choose to be physically active enough to benefit in the ways the article suggests might make us better at doing our jobs: encouraging the people who are not willing, not able, not inclined to exercise to lead a more active and healthy lifestyle.
After all, it should really be about doing one's best to live in ways that are both emotionally and physically vibrant (and spiritually but I'm not one to really get into that arena safely.) It's about the pursuit not necessarily the accomplishment of happiness that really matters.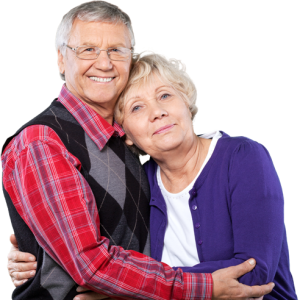 Comments
comments