Seems there's no end in sight of research studies and lay articles on HIIT – high intensity interval training. Ever since the new century unfolded, nothing this explosive – other than 9/11, non-existent WMDs, the Great Recession, and Trump's election – has made such an intrusion into the daily lives of so many.
For those who love working out, and for those who hate it for whatever reasons, HIIT seems to be touted as the answer: shorter, more intense workouts that yield benefits beyond what traditional moderate-intensity workouts can offer. The latter have been at odds with the former for years now, as you can tell from this post.
Ever since Tabata et al. introduced the model, so readily adapted by so many instructors who never read the original article, the fitness world has been marketing itself relentlessly as trainers and instructors pretend to be the second coming of fitness. I've addressed this research in the past here. But there's more to the story than the PR suggests.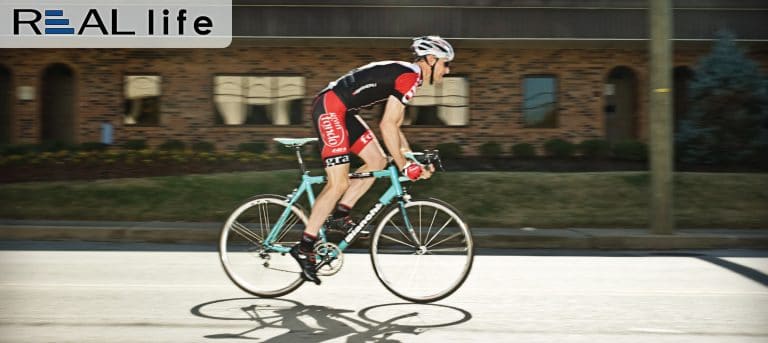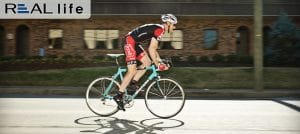 When it comes to resistance training (RT), or strength training, HIIT has been shuttled out the back door.That is, as many variations on HIIT that have evolved since Tabata hit the mass media, few if any have been subjected to properly-designed research studies.
Most trainers and studios promote HIIT/Tabata style training using traditional and adapted exercises: kettlebells, body weight, dumbbells, Cross-Fit style free and body weight, etc. They market themselves as following Tabata principles, yet are ignorant of the actual training elements that constitute true HIIT Tabata. For more commentary on Tabatas, read what I've said before here and here.
SUPER-HIIT cycling is virtually the only real way to implement them.
Why? Because the subjects who got the remarkable benefits from a short-duration study using 20 second sprints with 10 second recoveries, for 8 sets (or 4 minutes), worked at 170% of their maximal aerobic capacity.
Think about that: they worked out so hard that many failed due to puking. Very few people, even elite spinners, are willing to work that hard. And with only 10 seconds to recover, repeat the intense bouts 7 more times.
Imagine doing a 200 meter sprint – at the elite level, that's about 20 seconds; for the rest of us, maybe only 170 meters – and then catching your breath for only 10 seconds and repeating. Can't be done.
Likewise, doing 20 seconds of maximal reps of a push up or snatch, followed by 10 seconds of recovery, will not be sustainable for 8 reps. For one thing, as many muscle groups that are involved in such exercises, they are unlikely to be able to recover – unless you're a super-push upper – in time enough to do too many sets of similar intensity reps.
Now the wise trainer is thinking, well, there's no way to repeat the intensity of that first Tabata set for 7 more, so why would we expect the same for a RT version?
The answer is, simply, that with a cycle the researchers/coaches can reduce the tension to permit similarly-high cardio responses such that the subject can continue cycling at high intensities. You can't drop your body weight for push ups nor can you, once you fatigue, do a snatch even with a significantly-reduced load safely or properly without failing both technically and maybe even musculoskeletally.
Nonetheless, the concept as it applies to RT is not worth throwing out the window. Many a good class and good trainer have employed the principles even if not the realities to create great workouts and fitter, leaner clients.
A recent study sponsored by ACE aims to test the elements of HIIT as it regards RT. This study had subjects split into a control group and two exercise groups: medium intensity lifting and high intensity lifting. The medium-intensity group did did traditional loads of 10 x 60% for the first 3 weeks, twice a week, then 2 sets thrice a week for the last 3 weeks. The HIIT group did 1 sets of 5RM of the same 10 exercises twice a week for the first 3 weeks; then   1 set of 5RM for the last 3 weeks. Weights were adjusted regularly to keep the two groups within their respective RM ranges.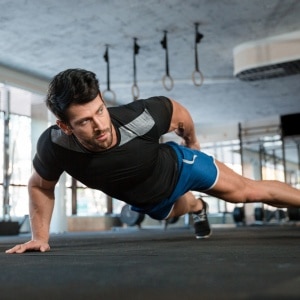 Tremendous differences occurred at all stages of the study, but most importantly, the HIIT group spent about half the time doing their workouts than the medium intensity group – which is the selling point of Tabatas. I refer you back to the study to see for yourself.
Technically, these were not Tabatas; it was HIIT vs medium intensity training. But the study is noteworthy for its implications, which were similar to Tabatas in principle: very high loads (5RM), and very few sets (1 per exercise) yielded very favorable results efficiently. And, under proper supervision, very safe.
So if you're interested in this kind of training, make sure you're properly trained in technique, that you have been well-vetted for orthopedic safety, and are willing to push the envelope. And make sure your personal fitness trainer is supervising closely: mistakes do happen, and failure under a 5RM load can be quite devastating.
Comments
comments